Affordable Alternatives: How to Find Cheap Tools for Every DIY Project
Discover budget-friendly alternatives for tools to complete your DIY projects without breaking the bank. Find tips to find cheap tools for your needs.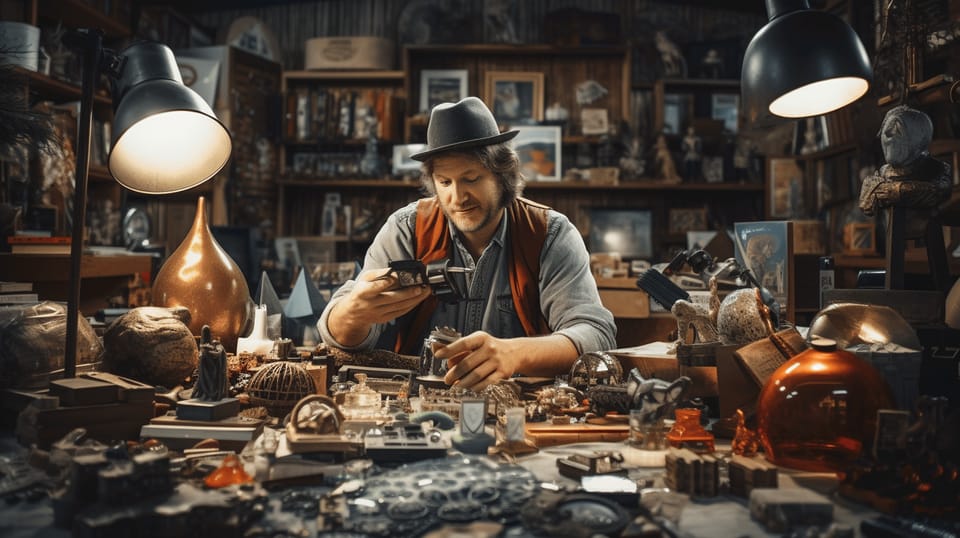 Welcome to the exciting world of DIY projects, where your creativity comes to life, and every accomplishment fills you with a sense of pride. However, as much as we love doing it ourselves, we understand that affordability can be a point of concern for many. That's where this guide comes in. We're walking you through the land of 'Affordable Alternatives' where you will unearth a treasure chest of economical tools that won't dent your budget while your creativity flourishes. Starting from toolsets comparisons, we will make pit stops at price ranges, delve into power tools and rental options, followed by tips for new homeowners and more. Get ready for the adventure. Let's create magic without breaking the bank, shall we?
Comparison of Best Tool Sets
Are you ready to add a brand-new toolset to your toolbox? Or perhaps you're seeking the perfect gift for the DIY enthusiast in your life. Well, look no further. We've put in the hours, comparing the best tool sets of 2023, to save you time and bring you a detailed rundown of the top-notch options on the market right now. From household names like Crescent and Craftsman to newer arrivals such as Amazon Basics, let's deep dive into our top choices.
Crescent
Crescent, a long-established player in the industry, certainly lives up to its reputation with its latest release. It delivers exceptional quality and variety, making it a formidable option for newbies and adept handymen alike. With its durable case and easily accessible layout, this toolset exemplifies a high-quality, detailed-oriented approach. Some highlights include:
Extremely durable tools made of alloy steel
A rust-resistant firm grip for comfortability and minimized slippage
An all-encompassing collection of utilities
Craftsman
Stepping into the realm of Craftsman, we're once again faced with a heavyweight contender. Often praised for its ergonomic design and durability, Craftsman never disappoints. This particular toolset stands out for its comprehensive set of tools, combined with their effective magnetic handle. Here's what stood out:
High-quality construction ensures durability and longevity
Inclusion of a functional and versatile magnetic handling tool
Compact and lightweight design for desirable portability
DeWalt
As we shift our gaze to DeWalt, they continue to prove their worth with their consistent high-quality products. This toolset is no exception, proving DeWalt's steadfast commitment to excellence. The case design deserves special mention due to its functionality and organization system. Let's break down some major features:
Robust tool construction for longevity and durability
Case is designed for easy access and organization
Anti-slip screwdriver handle, ensuring safe and efficient operation
Amazon Basics
Last but not least is a toolset from Amazon Basics. Making its mark in this competitive world, the mighty e-commerce giant brings us a toolset that indeed covers the basics, but more than that, it brings value for money to the table. The highlights include:
Well-constructed and sturdy tools
Comes with a convenient zip-up tool bag for easy transport
Excellent price point, offering true value for money
Each of these sets brings their own unique blend of features, quality, and affordability. In the end, the best choice for you will depend on your specific needs and preferences. Whether you lean towards the durability and industry reputation of Crescent and Craftsman, the organizational convenience offered by DeWalt, or the cost-effectiveness of Amazon Basics, you're in for a well-stocked toolbox. Happy shopping!
Budget-Friendly Tools for DIY Projects
Hammer and Screwdriver Set
When embarking on DIY projects, a hammer and screwdriver set proves to be indispensable. For every homeowner with a zest for those hands-on undertakings, affordable tools become a trusted ally. While navigating through this terrain, one should be aware of the essential and affordable items. Among these is the humble, but multifunctional hammer and screwdriver set.
Tool sets are like opening a doorway to a myriad of possibilities – from assembling a bookshelf to fixing up a leaky faucet. This is where the hammer and screwdriver set comes into its own. A standard set usually includes a claw hammer – perfect for nails, prying objects, and general striking needs. The set's screwdrivers come in small and large sizes, covering both flathead and Phillips head variations.
Some reasons people opt for these sets as an essential part of their tool kit include:
Affordability: Quality doesn't always have to come at a high price. A basic set of hammer and screwdrivers can be cost-effective, especially considering the utility it offers.
Versatility: This combination is perfect for most minor house repair tasks and DIY projects.
Ease of use: These tools are user-friendly in terms of handling and storage.
So, as you delve into your next challenging DIY project, remember to have these potent allies ready – a standard, yet dependable hammer and screwdriver set. It's like a superhero utility belt for an amateur DIY enthusiast, keeping you equipped to deal with any minor repairs around the house. These tools afford you with great functionality without burning a hole in your pocket. So uncover the joy and satisfaction of home improvement with these indispensable devices in your toolkit!
Price Range for Jigsaws
Whether you're a casual hobbyist or a professional woodworker, owning a high-quality jigsaw is a must. But just like any tool, the price of jigsaws can vary based on several factors such as the brand, blade quality, power rating, and special features.
When shopping for a jigsaw, you'll find that they typically range in price from $70 to $250. The lower-end models, while affordable, may not come with all the bells and whistles of their more expensive counterparts. They're often less powerful and might lack special features such as variable speed settings or a keyless blade change. These jigsaws are ideal for individuals who need the tool for occasional projects or are just starting in the world of woodworking.
The mid-range jigsaws, priced at around $100-$200, are usually robust and durable, offering more power and a larger set of features. They often include convenient elements, like dust blowers and LED lights, and are well-suited to regular use or more complex projects.
At the top of the price range are jigsaws costing upwards of $250. These are typically high-spec models designed for heavy-duty work or professional woodworking. They often include innovative features such as low-vibration technology and high orbital settings, ensuring precise and effortless cutting. While they might seem expensive, investing in such a tool can be worthwhile for serious woodworkers.
Occasionally, you might stumble upon some premium models exceeding the $500 mark. These jigsaws are in a league of their own, boasting state-of-the-art technology, superior build quality, and unrivalled performance. Such tools are often the choice of professionals who require the absolute best in their line of work.
Remember, finding the right jigsaw for you isn't simply about going for the most expensive one; it's about weighing your needs, your expertise, and your budget to find the one that best suits you. An excellent tool doesn't necessarily need to break the bank. Whether you're planning to spend $70 or $500, what matters most is that the jigsaw aligns with your specific needs and allows you to bring your creative visions to life.
Cost Comparison of Pro-Grade Power Tools
When embarking on any construction, renovation or DIY project, picking the right tools is as critical as having the right skills. You might be torn between pro-grade power tools and regular DIY models because of the price disparity. However, a closer examination of their features, quality, and longevity will help you understand the true value these tools present, and why they indeed represent a good investment.
As compared to regular DIY models, pro-grade power tools may seem like they come with a hefty price tag. However, these tools stand apart due to their superior quality, robustness, and extraordinary features. They are designed to survive extended periods of heavy use and harsh environments, something normal tools would struggle with, thus granting them greater longevity.
Features Comparison
Pro-grade power tools usually come with enhanced attributes that simplify complex tasks. Standard inclusions can be:
Advanced motor technology ensuring efficient power management
Enhanced performance even under robust use
Increased life-span due to sturdy construction
Ergonimic designs that reduce user fatigue in long work sessions.
In contrast, DIY tools are usually light-duty, geared towards smaller, simpler tasks, and might not be as feature-rich.
Weight and Handling
Where weight and handling are concerned, pro-grade tools are generally heavier. This is due to their robust construction, which ensures longevity. For professional builders, this weight can add precision to their work but can be a hindrance for DIY users unaccustomed to the heft. It's essential to understand the importance of professional handling for these tools.
Long-term Value
Despite their initial cost, investing in pro-grade power tools can save you money long-term. Their robustness and quality mean less frequent replacements even with heavy usage. In contrast, regular DIY tools may not hold up well under strenuous use and might need regular replacements.
In summary
To boil it down, the high cost of pro-grade power tools is justified by their superior performance, enhanced features, longevity, and the value they bring in the long run. Despite requiring professional handling and being weightier, they are a valuable addition to any toolset. When faced with a decision, weigh these factors carefully and evaluate your needs versus your budget.
Renting Tools from Local Hardware Stores
Renting tools from local hardware stores offers a practical, cost-effective solution for your next DIY project! This gentle leap ventures beyond the traditional notion of buying expensive tools for one-time use. It introduces a cost-savings strategy that blends convenience with practicality.
Consider this. You embark on a home renovation effort that requires a specialized miter saw, something not currently in your toolbox. This saw might carry a hefty price tag for something you'll use only once or twice. This is where your friendly neighborhood hardware store steps up, offering this very tool for rent at a fraction of the purchasing cost.
Aspects to consider when renting tools:
There are a few aspects you might find helpful when opting to rent tools:
Understand your need: Get a clear grasp of your requirement. Understand what tools you need and for how long.
Cost Evaluation: Determine the rental price versus the purchasing price. If a tool's rental cost outweighs or equals its purchase cost, buying might be a better option.
Condition of the tools: Inspect the tools carefully before you rent them. Make sure they are in good condition and safe to use.
Safety and instructions: If you're unfamiliar with a tool, ask for a demonstration or instruction manual. Safety should always come first.
With these tips in mind, choosing to rent tools can ease your DIY project and let you remain budget-friendly. Renting promotes an economical and sustainable lifestyle, with the added perk of trying out tools before you decide to invest in them. Be it for a home improvement task or an inventive craft project, your local hardware stores are a valuable resource. They offer a range of tools for rent, potentially turning your DIY project from daunting to doable, economically and efficiently.
"Some people look for a beautiful place. Others make a place beautiful." -Hazrat Inayat Khan.
So, next time you plan a DIY project, remember to explore your local hardware stores' renting options. You might be pleasantly surprised by the amenities they offer, saving you money and potentially contributing to making your project a smashing success.
Comparing Prices for Materials and Tools
Let's journey into the world of materials and tools, a domain that sometimes may appear daunting due to sheer variety and pricing intricacies. Have you ever stepped into a hardware store, looked at the price tags, and felt a whirlwind of confusion? From power tools to garden tools and construction materials, the number of options can be overwhelming, not to mention the fluctuating prices! However, there's a strategy that proficient DIYers, renovators, and contractors swear by: comparing prices.
Mastering the Art of Price Comparison
Contrary to popular belief, comparing prices isn't as simple as noting down the rates of different products from a few retailers. It has dimensions that add tremendous value to your shopping experience. So, what are these elements? Let's find out:
Variety of platforms: When comparing prices, ensure you're looking at various platforms - from online marketplaces to local hardware shops and even manufacturer outlets. Different platforms may offer the same goods at different prices due to factors such as operating costs, direct partnerships with manufacturers, or sales strategies.
Quality versus Price: While it's tempting to rush towards the least expensive option, remember to consider the quality and durability of the materials and tools. Investing in good-quality items that may be slightly pricier could save you money in the longer term by reducing the need for replacements or repairs.
Understanding Market Trends: Prices of materials and tools can fluctuate due to market trends. Therefore, it's essential to stay up-to-date with these trends to make informed decisions. For example, costs might rise due to increased demand, supply chain disruptions, or changes in raw material prices.
By mastering these aspects of price comparison, you'll be better prepared to find affordable alternatives without compromising on quality. Additionally, this strategy helps in budgeting your projects more effectively - a boon for all those DIY enthusiasts and professionals out there!
In the quest for affordable and quality tools and materials, comparing prices shines as an indispensable aspect, shedding light on potential savings and insightful market trends. The next time you embark on that project, remember to flex your price comparison muscles; your future self will thank you!
Choosing Between Corded and Cordless Jigsaws
When it comes to home improvements and DIY projects, perfecting your woodworking skills is key. Choosing the right tools can greatly impact the quality of your work. One such essential tool for any DIY enthusiast or professional woodworker is the jigsaw. Predominantly, jigsaws are available in two options: corded and cordless. If you're caught in the conundrum of whether to go corded or cordless, fret not! Here, we delve into the important factors you need to consider before making your decision.
Power & Performance
Corded jigsaws are typically more powerful than their cordless counterparts. With the constant power supply, they offer greater precision and speed while delivering high performance. In contrast, cordless jigsaws provide the convenience of mobility but may struggle with tougher materials due to their dependence on battery life.
Cost Factors
While considering the cost, it's important to consider both the initial investment and recurring expenses. Corded jigsaws are notably cheaper, making them an attractive option for DIY beginners. However, they may require maintenance costs down the line for changing cords or electrical problems.
Mobility
If your work involves moving around a lot, cordless jigsaws should be your top choice. With no cords to hinder your movement, you can easily maneuver through your work without having to constantly find power sources. But remember, the flexibility comes with the annoyance of batteries running out, so always have a spare handy!
Project Scope
If you're tackling a heavy-duty project or require repetitive, long-term use, a corded jigsaw would suit you best. Their superior power and performance are more suited for extensive work. However, for light woodworking tasks or quick fixes, a cordless jigsaw is more than sufficient.
To sum up, your choice between a corded and cordless jigsaw should be guided by your specific needs and the nature of your project. Weigh the pros and cons carefully before making your decision. Remember, the right tool can make all the difference in your woodworking experience!
Essential Tools for New Homeowners and DIY Projects
There's an undeniable aura of accomplishment and satisfaction that comes with taking on DIY projects in your new home. Whether you're hanging a photo frame, assembling furniture, or just fixing a leaky faucet, having the right tools can make the process so much smoother. This is why we're delving into an important topic for every new homeowner - the basic but essential tools you need for successful DIY projects.
Well-Stocked Tool Kit
The first and fundamental step is having a well-stocked tool kit. This is the groundwork where your DIY triumphs will build upon. However, what does a well-stocked toolkit include, you may wonder?
Measuring Tape: Even if you're not doing a DIY project, a measuring tape is a must-have tool for every household. Cabinets, carpets, or curtain rods - precise measurements are the backbone of all installations.
Hammer: Be it for hanging artwork, assembling a new shelf, or even for small demolition tasks, a good quality hammer is indispensable.
Screwdriver Set: Many installations need a screwdriver. A set that comes with both flathead and Phillips head varieties will see you through the majority of screw-driving needs.
Pliers: For gripping small objects or bending metal, you'll find pliers handy.
Utility Knife: From cutting open boxes, stripping wires, or scraping off old paint, a utility knife is a workhorse of a tool.
Level: A bubble level ensures your installations are perfectly horizontal or vertical, like a picture frame or a shelf.
By having these basic items in your tool kit, you're already one step ahead in your DIY journey.
Glue Guns
Next on your must-have list is the versatile and efficient marvel called a glue gun. This tool is not only for arts and crafts projects! You'd be surprised by the multitude of DIY projects you can take on with this tool. It can help with everything from minor household repairs to creative home decor upgrades. A glue gun can quickly and securely attach a variety of materials, providing a strong bond that is often more reliable than nails or screws for certain tasks.
Ratchet Screwdrivers
Up next is the ratchet screwdriver - a tool that blends efficiency and ease into one. This tool can speed up your work by performing the action of tightening or loosening screws without needing to reposition your hand after every turn. It's like having a little helper that does half the job for you.
Circular Saws
For bigger and more ambitious DIY projects, a circular saw is an excellent addition to your toolkit. These powerful tools can cut through most types of wood and even some types of metal with ease, making them ideal for projects such as crafting homemade furniture or laying hardwood floors.
Good-Quality Drill and Hammer
Last but certainly not least, having a good-quality drill and hammer in your arsenal is non-negotiable. Drills give you the power and precision to create holes of varying depths and widths in multiple materials, making them handy for a vast range of DIY projects. And, hammers? They're the timeless symbol of DIY and home projects - perfect for everything from constructing furniture to tackling minor home repairs.
With these tools at your disposal, you're all set to tackle the DIY projects in your new home. They say a workman is only as good as his tools, so make sure you're beautifully equipped for whatever home projects come your way. And remember, the journey of DIY isn't just about the end result, it's also about the experience, learning, and satisfaction that comes from creating and fixing with your own hands.
Learning Tool Skills at Habitat ReStore
Learning to use tools effectively is a skill that can greatly enhance the effectiveness of your DIY projects. Whether it's home improvement tasks, furniture repair, or crafting your creative vision, becoming handy with a variety of tools can be a foundational asset in everyday life. A fantastic place to sharpen these skills is at Habitat ReStore, where you can learn, practice, and apply a broad array of tool techniques while contributing to a positive cause.
Habitat ReStores are home improvement stores and donation centers run by the globally recognized non-profit organization, Habitat for Humanity. Here, you can find everything from appliances, furniture, and building materials either gently used or brand new at fraction of retail prices. But the main draw for the DIY enthusiast is that statistically, volunteering at one of these centers helps you become proficient in a number of tool skills.
Variety of Tools: At Habitat ReStore, you'll encounter various types of tools, many of which may be unfamiliar to you. This presents an opportunity to gain hands-on experience and become comfortable with a wide range of instruments, from power drills to paint brushes.
Peer-to-peer Learning: Working alongside regular volunteers and skilled staff members is an excellent chance to learn from experienced individuals. You might find that a chisel is not just a chisel, and a power drill's capabilities extend far beyond mere drilling!
Skill Application: Undoubtedly, the thrill of genuinely learning any skill is in its application. Working on real projects enhances your understanding and competence with tools. At ReStore, you'll be repairing and restoring donated furniture, assisting with store set-ups, and much more—providing genuine scenarios to apply and refine your tool skills.
"The beautiful thing about learning is that no one can take it away from you." — B.B. King
This quote encapsulates the value of taking the time to learn tool skills at Habitat ReStore: once you've honed these talents, they're yours for life. Plus, not only will you be getting yourself a bargain on materials for your next project, but you'll also be helping a charity that builds homes for those in need. So, you learn new skills, save on DIY products, and contribute to a great cause.
Remember, for many of us, wielding a tool can be daunting at first. But with patience and persistence, you can transform from a novice to a competent DIY individual. Take advantage of venues like Habitat ReStore to accelerate your tool proficiency, save money on your projects, and contribute positively to your community. The result will be truly worth the effort and you'll undoubtedly notice the significant enhancement in your DIY projects.
Conclusion
Navigating the world of DIY tool kits can indeed be a daunting task, but with the useful insights we've provided throughout this article, making informed choices should now feel less like a chore, and more like an exciting experience. Always keep in mind the balance between cost and quality, and don't be afraid to experiment with various brands and tool types to find what works best for your particular needs.
For anyone looking to purchase a comprehensive tool kit that suits all DIY undertakings, remember to check out the offerings at Ultra Handy's Amazon store link here. At Ultra Handy, we champion your self-made success by providing affordable, high-quality tools, perfect for professionals and outdoor enthusiasts alike.
Whether you're fixing a family heirloom, decking out your outdoor space, or embarking on your first home improvement project, remember our motto - with the right tools, you're halfway there. Now, roll up those sleeves and get to work, confident in the knowledge that you're well-prepared to handle any task at hand.
Frequently Asked Questions
Where can I find affordable tools for DIY projects?You can find affordable tools for DIY projects at various places such as local hardware stores, online marketplaces like Amazon and eBay, thrift stores, garage sales, and even rental services.
Are cheap tools reliable for DIY projects?While cheap tools may not always offer the same quality and durability as expensive ones, they can still be reliable for smaller DIY projects or occasional use. It's important to choose tools that are made from decent materials and have positive customer reviews.
What are some online marketplaces to find cheap tools?Some popular online marketplaces where you can find cheap tools for DIY projects include Amazon, eBay, Walmart, AliExpress, and Craigslist. These platforms often offer a wide range of options at competitive prices.
Can I rent tools instead of buying them for DIY projects?Yes, renting tools can be a cost-effective alternative, especially for projects that require specialized or expensive equipment. Many local hardware stores or equipment rental services offer affordable rental options.
What precautions should I take when buying cheap tools?When buying cheap tools, it's important to read customer reviews, compare prices, check for warranties or return policies, and ensure that the tools meet your specific requirements. Avoid purchasing tools that seem too good to be true in terms of price, as they may lack quality.