Budget-Friendly Outdoor Gear for DIY Enthusiasts: Must-Have Equipment
Discover budget-friendly outdoor gear for DIY enthusiasts. Explore must-have equipment that won't break the bank, making your outdoor projects more enjoyable and cost-effective.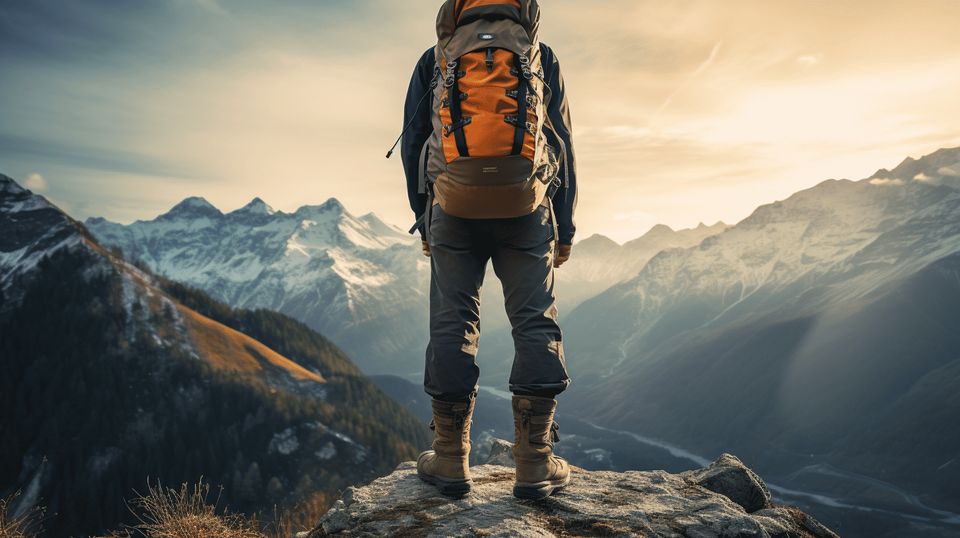 Dive into the world of do-it-yourself outdoor adventure without breaking the bank! Outdoor gear doesn't need to cost a fortune. In fact, reasonably priced equipment can equip you with everything you need to venture off into the great outdoors. Whether you're an experienced camper gearing up for your next summit or a newbie hiker preparing for your first trail, budget-friendly outdoor gear can fuel your passion.
The right tools can give you a memorable outdoor experience. From cozy budget sleeping bags that protect you from the coldest nights to dependable hiking boots that keep your feet safe on rocky trails, a variety of affordable outdoor gear awaits you. Keep your wallet happy without compromising on quality. Every outdoor enthusiast knows that the love of nature doesn't have a price tag.
In this comprehensive guide, we'll explore the benefits of budget-friendly outdoor gear, how to choose quality equipment within your price range, and the best places to discover tempting deals. We'll even recommend our favorite budget gear options under $100. Let's embark on your frugal outdoors journey together! From finding the best deals to picking the right equipment, we'll ensure you're all set for your next outdoor adventure.
Benefits of Budget-Friendly Outdoor Gear
Embracing the great outdoors can often seem like an expensive affair due to the high cost of outdoor gear. However, budget-friendly outdoor equipment can offer similar-quality experiences without denting your bank account. This article will explore the benefits of a budget-friendly approach to buying outdoor gear and provide some handy insights on how to find quality but affordable gear.
Savings on Popular Camping Brands
When you think budget-friendly, your mind might instantly gravitate towards items of lesser quality. This is far from the truth when it comes to outdoor gear. Many established and popular brands offer excellent clearance outdoor gear and discount camping gear at 25% to 40% off the original price. This means you can get top-quality backpacking, camping, and outdoor gear at wallet-friendly prices.
A great place to start is with sales and clearance sections on your favorite camping brand's website where a roundup of the best cheap backpacking gear can be found. Dedicated online discount stores also often stock popular brands at a fraction of the full price. Add to this the seasonal sales, and you can easily land some fantastic deals on outstanding gear.
Tips for Buying Quality Equipment on a Budget
Getting high-quality pieces of equipment on a budget requires a well-planned strategy. Here are a few tips to help you find premium yet budget-friendly pieces:
Patience pays: Waiting for the right sale moment can save you a considerable amount. Many retailers hold annual or bi-annual sales where you can score huge savings.
Opt for last season's models: Brands often offer last season's stock at impressive discounts. These pieces are as good as the new ones in functionality and durability.
Check second-hand markets: Well-maintained used gear can be as functional as new gear and often comes at a bargain price. Garage sales, thrift stores, or online marketplaces offer such items.
Online budget stores: With a multitude of online platforms selling discount camping and outdoor gear, you can easily find gear to cater to all your outdoor needs without putting a strain on your bank account.
In summary, enjoying the great outdoors does not have to mean emptying your savings. With a bit of patience and know-how, you can find budget-friendly outdoor gear that does not compromise on quality. So next time you think about a camping trip, remember – the best adventures are not necessarily the most expensive. It's time to get into your explorer mode with good quality, affordable gear, and start creating memories amidst nature's best. The best stories, after all, can often be found in the heart of the wilderness, not in a price tag.
Recommended Sources for Affordable Outdoor Gear
When it comes to outdoor adventures, having the right gear is paramount. But, let's face it: equipment can sometimes be quite pricey. Luckily, there are multiple sources where you can snag affordable outdoor gear without breaking your bank. Here's a quick run-down:
Backcountry.com
One can't talk about affordable outdoor gear without mentioning Backcountry.com. Popular among outdoor enthusiasts, this online retailer hosts a vast array of top-quality items ranging from backpacking gear to camping equipment. Whether you're prepping for a thrilling mountaineering expedition or a serene fishing trip, Backcountry.com has got you covered.
CampSaver
Next on the list is CampSaver, an excellent destination for savvy shoppers in pursuit of discounted gear. Besides their regular sales, be sure to keep an eye on their "Outlet" section for some fantastic deals.
Moosejaw
At Moosejaw, it's all about scoring that perfect balance between affordability and quality. They offer a diverse selection of gear and apparel at competitive prices. Plus, their reward program is a great perk to capitalize on.
Sierra
Sierra's digital and physical stores are treasure chests filled with discounted outdoor gear. From name-brand clothes to equipment, Sierra's offerings manage to be both economical and dependable.
Decathlon
For those on a tighter budget, Decathlon's inexpensive yet reliable gear presents an attractive option. This global retailer is known for its in-house brands that offer excellent value for the money spent.
But don't limit yourselves to these stores alone - there's so much more out there. Consider checking out the REI Labor Day Sale, happening between August 25 and September 4, for some sweet deals on outdoor gear. Try your luck at online thrift stores like Swap, or discount websites such as Steep & Cheap and The Clymb. Don't forget to explore affordable outdoor adventure equipment options with The Outdoor Program. Last, but surely not the least, Patagonia's Worn Wear Program offers discounted outdoor apparel perfect for the sustainable shopper.
Remember, getting your hands on affordable gear doesn't mean you have to compromise on quality. It's all about knowing where to look and when to shop. Happy hunting!
Popular Budget-Friendly Outdoor Gear Options
Embracing the great outdoors doesn't have to drain your bank account! Whether preparing for an upcoming camping trip or adopting a new outdoorsy lifestyle, affordable yet exceptional gear is available at every corner. With plenty of budget-friendly options from sleeping bags to sunglasses, your next outdoor adventure expenses are about to get a lot more manageable.
Budget Sleeping Bags
A cold night under the stars can quickly turn an exciting night into a frosty one, especially without a reliable sleeping bag. Luckily, the best budget sleeping bags of 2023 hold their own against more high-end alternatives. These affordable, yet high-performing slumber cocoons offer everything from warmth to compact packing, without a hefty price tag.
Ultralight Gear
Minimalist travelers, this one's for you. Ultralight gear options, including tents, backpacks, and more, are becoming increasingly popular among outdoor enthusiasts. Not only do these items significantly reduce travel weight, but they also tend to be more affordable. Whether a weekend hike or a month-long trek is on your horizon, affordable ultralight gear has your back, literally and figuratively.
Affordable Camping Essentials
From cookware to portable chargers, the universe of camping essentials is vast and versatile. But finding trustworthy affordable outdoor gear recommendations for camping essentials isn't as arduous as it may seem. The market is full of reliable, budget-friendly options designed to streamline your camping experience without breaking the bank.
Budget Sunglasses
Protection from the sun's fierce rays shouldn't empty your wallet. The market includes a variety of budget-friendly sunglasses that merge style, comfort, and reliable UV protection. From sporty wraparound models to chic aviator options, there are ample affordable choices to shield your eyes from harmful sun exposure.
Outdoor Products Under $100
Interested in spending less but getting more? How about a list of outdoor products under $100. This budget-friendly range includes everything from water filters to hammocks, hiking shoes to solar lights. Economically exploring the outdoors has never been easier or more accessible.
Outdoor adventures, whether they're simple afternoon hikes or week-long camping ventures, are all the more enjoyable when not worrying about overspending. With budget-friendly outdoor gear options, you're set to explore the wilderness without denting your savings. So what are you waiting for? Start packing and prepare for your next grand adventure.
Finding Affordable Outdoor Gear
Unearthing the best deals on outdoor gear requires a certain know-how. For those who love the great outdoors but are working within a budget, the quest to find high-quality, affordable equipment can seem daunting. Fear not my fellow nature enthusiasts, this article is here to guide you on just how to nab great gear without breaking the bank.
Best Outdoor Stores
There are plenty of all-in-one stop shops for hiking and camping gear out there, each with their own unique selection. Renowned outlets like REI, Bass Pro, and Cabela's offer both online and in-store shopping experiences. They carry a wide range of equipment from well-known brands, catering to all types of outdoor activities. Additionally, these stores often have reward programs and frequent sales which can help you save even more.
Don't overlook smaller specialty stores either. They may surprise you with unique finds not typically available in bigger retail shops. Staff in these boutique outlets are often well-versed in their niche, which can be tremendously helpful as they can provide expert advice to help you make smart choices.
Hiking Gear Reviews and Buyer's Guides
The world of outdoor equipment is vast and can be overwhelming. How do you choose between the hundreds of tents, backpacks, or hiking boots available? This is where gear reviews and buyer's guides become valuable resources. By reading up on real-user experiences and comparative information, you can identify the pros and cons of different products, leading to a more informed decision.
Used Gear and Bargain Hunting
You don't have to buy new to get great gear. Consider buying used or refurbished equipment. Websites like GearTrade and outdoor store clearance sections are gold mines for cheaper, gently-used items. Plus, buying used is a great way to minimize your environmental impact!
Always ensure to carefully inspect used gear before purchasing. Look out for signs of significant wear and tear, and always make sure safety features and functionality are intact.
Seasonal Sales and Discounts
Seasonal sales are another strategy for scoring affordable outdoor gear. Be it Black Friday, Cyber Monday, end-of-year sales, or seasonal clearance events, these are perfect times to grab that gear you've been eyeing.
As a practical move, join the mailing list of your favourite outdoor gear stores. This way, you will receive firsthand information on upcoming sales, exclusive deals, and new inventory.
Reader-Submitted Recommendations
As they say, there's wisdom in the crowd. Check out blogs, forums, and online communities dedicated to hiking and outdoor pursuits. They are generally a treasure trove of tips, stories, and reader-submitted gear recommendations.
By far, the most crucial thing is comfort and safety - always choose gear that's best suited for you and your outdoor activities. Happy bargain hunting and may your outdoor adventures be as thrilling as the hunt for affordable gear!
Conclusion
Navigating the world of outdoor equipment need not be a daunting task. With the right approach and armed with knowledge from resources such as this guide, you are assured of finding not only cost-effective, but also quality gear that enhances your outdoor experiences. From camping and hiking to any do-it-yourself craft amidst nature, budget-friendly gear ensures that you're well-equipped without denting your wallet.
Rest assured that making the right purchase is a major element in an enjoyable outdoor experience. Ultra Handy offers an impressive variety of outdoor essentials that cater to every budget spectrum. To every outdoor enthusiast or DIY aficionado who fears quality must succumb to affordable pricing, Ultra Handy proves the contrary.
The outdoors await; let the adventure begin!
Frequently Asked Questions
What are some budget-friendly outdoor gear options for DIY enthusiasts?Some budget-friendly outdoor gear options for DIY enthusiasts include: 1. Multi-tool kits, 2. Camping hammocks, 3. Portable solar chargers, 4. Camping cookware sets, and 5. Waterproof dry bags.
Why is it important to have budget-friendly gear for DIY projects?Having budget-friendly gear for DIY projects allows enthusiasts to pursue their hobbies and passions without breaking the bank. It also provides them with the necessary equipment to complete their projects effectively and efficiently.
What should I consider while purchasing budget-friendly outdoor gear?While purchasing budget-friendly outdoor gear, consider factors such as quality, durability, customer reviews, and functionality. Look for gear that offers a good balance between affordability and performance.
Can budget-friendly outdoor gear match the quality of expensive gear?Budget-friendly outdoor gear may not always match the quality of expensive gear, but it can still serve its purpose effectively. By researching and choosing wisely, it is possible to find affordable gear that offers decent quality and meets the needs of DIY enthusiasts.
Where can I find budget-friendly outdoor gear for DIY projects?You can find budget-friendly outdoor gear for DIY projects in various places such as online marketplaces, discount stores, clearance sales, and during certain times of the year when outdoor gear is heavily discounted.