Budget DIY: Finding Cheap Tools and Equipment
Discover budget-friendly tips and tricks for finding affordable tools and equipment for your DIY projects. Learn how to save money without compromising quality.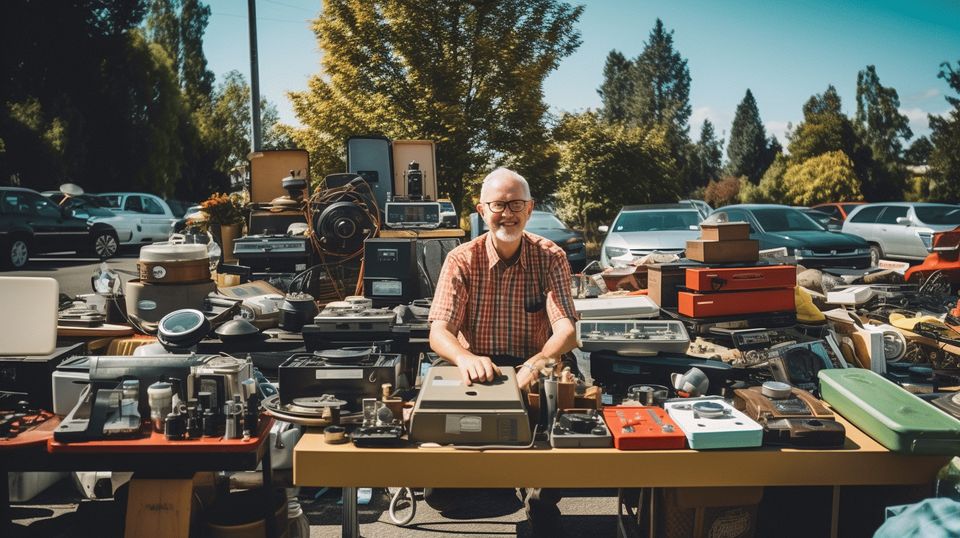 In the world of do-it-yourself (DIY) projects, the right tools can make a world of difference. However, brand new tools and equipment don't always come cheap. While one might argue that quality comes at a price, you'd be surprised to know how many cost-effective options are out there for the frugal DIY enthusiast. The trick is to know where to look and how to find the best deals. This article takes you on a journey through numerous destinations, both physical and digital, where you can find tools and equipment that won't break the bank. We'll also present several savvy shopping strategies to help maximize your budget. So, batten down the hatches and get ready to navigate the exciting world of budget DIY tool shopping!
Online Retailers for Affordable Tools
Tools are the lifeblood of any successful DIY enthusiast, professional carpenter, or automotive mechanic. With the advent of technology, finding the right tool for your needs is now just a click away. Here are some of the best online retailers that offer a wide array of tools at affordable prices.
Acme Tools
When it comes to buying tools online, Acme Tools is a real game-changer. This retailer is well-known for providing a comprehensive selection of tools at competitive prices. Whether you're hunting for a power drill, circular saw, or even a pneumatic nail gun, Acme Tools has got you covered.
Notable mention goes to their assortment of premium brand offerings; and the intuitive website interface makes it easy to find what you're looking for. Plus, with the convenience of online shopping, you can browse through their expansive inventory anytime, from anywhere.
Amazon
Next up is the ever-dependable Amazon. The vastness of Amazon goes without saying - this online platform has a range of tools that stretches from handheld tools to large industrial equipment.
Amazon does an excellent job of catering to all types of customers, whether they are amateur tinkerers or professional builders. Their extensive list of product categories and detailed customer reviews can help make your shopping experience as smooth as possible.
Harbor Freight Tools
Last, but certainly not least, is Harbor Freight Tools. Built on a foundation of providing value, this retailer is widely known for its budget-friendly power tools, generators, jacks, and toolboxes.
Harbor Freight Tools might be your best bet if you're looking to get the most bang for your buck. The compelling price tags coupled with their regular discounts and coupons are hard to beat when shopping for quality tools on a budget.
Remember, the right tool can make all the difference in accomplishing a task successfully. While purchasing tools at a brick-and-mortar store has its own charm, these online retailers offer convenience, competitive pricing, and a colossal selection that physical stores might find challenging to match.
Physical Stores Offering Good Deals
In the realm of retail shopping, several physical stores have made a name for themselves by offering fantastic deals to customers. Even in our increasingly tech-dominated world, traditional brick-and-mortar stores like Lowe's, The Home Depot, and Walmart continue to maintain the allure of great bargains.
Lowe's
Lowe's is a household name when it comes to home improvement items. Famous for its extensive inventory of high-quality products, the store delivers unbeatable offers, especially on power tools and equipment. Whether you are a DIY enthusiast looking to add a new tool to your kit or a homeowner seeking to upgrade your gear, Lowe's is undoubtedly your go-to store for stellar deals.
The Home Depot
The Home Depot stands as yet another great destination for cost-effective shopping. Comparable to Lowe's, The Home Depot offers a wide range of home products. But most importantly, the thrilling deals available on power tools and equipment will have shoppers coming back for more. So, put on your shopping shoes and navigate the organized aisles of The Home Depot for a budget-friendly shopping experience.
Walmart
Last but most certainly not least, the global retail giant Walmart asserts its presence. Walmart's extensive network of stores across the world positions it as a top player in offering good deals. Known for its everyday low prices, Walmart matches up to the competition. On the lookout for power tools or equipment? You will find excellent deals at Walmart!
Despite the comfort and convenience of online shopping, physical stores still hold a certain appeal. The tangibility, immediacy, and immersive experience they offer keep customers flocking back. Whether you are a bargain hunter or simply enjoy the traditional shopping experience, Lowe's, The Home Depot, and Walmart can always be counted on to deliver good deals on power tools and equipment. This rich blend of quality products and reasonable prices makes these stores indispensable for all your shopping needs.
Buying Used Tools for Savings
Are you spending more than you'd like on your tool collection? What if we told you that there's a smarter way to stock up on the essentials without breaking the bank? Enter the world of second-hand marketplaces.
The power of the internet has led to an online revolution for savvy shoppers, providing countless avenues to score a great deal on used tools. Websites and social media platforms such as Craigslist, Facebook Marketplace, Auction houses, and Building reuse centers are gold mines for budget-conscious artisans and DIY enthusiasts alike.
Craigslist
Nothing screams online purchasing quite like Craigslist. From your occasional repair fix to woodworking, metalwork, or a simple home project, a browse through the rows of listings on Craigslist can uncover tools to satisfy projects of all manners and scales. Don't be deterred by items labeled as 'used' - remember, a well-maintained tool can perform just as efficiently as a brand new one.
Facebook Marketplace
Why not turn your social network into a shopping hub? Facebook Marketplace is becoming increasingly recognized for its convenience and randomness. Hundreds of used tool listings are added daily, and there's a decent chance that you'll find the exact tool you need at a fraction of the retail price. It's cost-saving retail therapy at your fingertips!
Auction Houses
For those who enjoy the thrill of bidding, turning to auction houses might be a perfect alternative. Whether it is live or online, auction houses can offer surprises, joy, and significant savings on used tools. However, it's key to remember your budget and not get swept away in a thrilling bidding war.
Building Reuse Centers
Finally, building reuse centers are eco-friendly havens for those searching for used tools. These hubs are treasure troves of pre-loved items donated or sold by people who no longer need them. By buying from these centers, you're not only saving money, but you're also giving a second life to perfectly usable tools and contributing to a more sustainable environment.
Remember what they say, one man's trash is another man's treasure, and when it comes to adding new tools to your arsenal, considering used options could lead to impressive savings. Happy hunting!
Alternative Ways to Save on Tools
Are you a DIY enthusiast, hobbyist, or professional looking to expand your collection of tools without breaking the bank? You're in luck! In this section, we'll explore some unconventional yet effective strategies to help you save on tools without compromising on quality or functionality.
Tool Rental
Did you know tool rental is an excellent option if you're working on a particular project that requires specific equipment you may not use again? Instead of investing cash in a tool for a one-time project, considering renting is a wise choice. Renting can also prove incredibly economical if you're starting up a new venture or hobby that requires a variety of tools, but you're not sure about a long-term commitment yet. This approach not only saves your money but also provides you the benefit of trying out various equipment without having to buy each one.
Free Pallets
Building furniture can often lead to high costs due to the price of materials needed, particularly wood. But, have you ever heard about collecting free pallets? Many businesses throw out their used wooden pallets, which can be collected and repurposed for your DIY furniture building projects. Collecting free pallets can be a goldmine for saving on resources and costs while creating unique pieces for your home or workspace.
Garage Sales
Is there a better place for finding hidden gems than a garage sale? Saving on tools doesn't necessarily mean skipping out on quality. Many homeowners sell perfectly good tools at garage sales, often due to upgrading their equipment, downsizing, or moving. Garage sales can be treasure troves presenting an excellent opportunity for you to add high-quality tools to your collection at rock-bottom prices. Don't overlook this potential avenue for saving money and extending your toolset!
While these alternative ways to save on tools may require a bit more effort than simply heading to the hardware store, they can lead to significant savings. Try your hand at tool rental, collecting free pallets, or hunting at garage sales - your wallet will thank you! Remember, the goal here isn't just about saving money but also about making the most of your resources and encouraging sustainable practices. Happy tool hunting!
Tips for Being a Savvy Shopper
We've all heard that a penny saved is a penny earned. One of the most effective ways you can start to increase your savings is by becoming a savvy shopper. With some careful planning and research, you can save a significant amount on all your purchases, ranging from groceries to the most expensive tools and equipment.
First of all, do extensive research. This step can make an enormous difference in the long run. An informed buyer is never at the mercy of tricky marketing strategies. So get in the habit of:
Checking prices in multiple stores or online platforms
Comparing similar products
Reading reviews
These simple steps can provide insights into what is a fair price and what is simply an inflated one.
Another top tip is to make use of sales and discounts wisely. It's easy to get lured into buying items you don't need just because they're on sale. Avoid this pitfall by:
Creating a shopping list
Sticking to your budget
Weighing the system benefits and cost
When you've cracked the code of smart sales shopping, not only will you save money, but you'll also bring home items that genuinely add value to your life.
Also, don't forget about loyalty programs and cashback offers. These can lead to significant savings over time, especially for regular purchases. However, keep your discerning shopper eyes open and avoid getting trapped in just one store or brand because of a loyalty program. Always prioritize getting the best deal over loyalty rewards.
Lastly, remember that time is money. Sometimes, it's worth paying a bit more for convenience. Evaluate whether the time spent hunting for a bargain exceeds the potential savings. Savvy shopping isn't just about finding the absolute lowest price—it's about finding the best value for your time and money.
So next time you're out shopping, keep these tips in mind. Being a savvy shopper and conducting thorough research can help you find the best deals, save money on tools and equipment, and lead to significant savings over time. It's a rewarding practice that can benefit you both in the short and long term. Stick to the plan and watch your savings grow—you'll be thankful you did.
Conclusion
Whether you're embarking on your first DIY project or a seasoned handy-person looking to stock up on essentials, there's no need to overspend on tools and equipment. Navigating the world of online retailers, physical stores, used tool outlets, and tool rental services, you can make savings every step of the way.
Don't forget your savvy shopper skills: it pays to compare prices, read reviews, and watch out for sales and discounts. Remember, it's not just about getting the cheapest item, but also who offers the best value.
For a complete range of affordable and reliable DIY tools, remember to check out Ultra Handy on Amazon. Find everything from power tools to garden equipment, all backed by Amazon's A-to-Z Guarantee and the dedication to customer satisfaction that Ultra Handy is known for. It's your one-stop shop for all your DIY and outdoor needs. Happy shopping and successful DIY'ing!
Frequently Asked Questions
Where can I find cheap tools and equipment?You can find cheap tools and equipment at various places such as local thrift stores, garage sales, online marketplaces like eBay and Craigslist, and discount tool stores.
How can I determine the quality of cheap tools and equipment?To determine the quality of cheap tools and equipment, you can read reviews, check the brand reputation, inspect the item for any defects or damage, and consider the material and construction of the tool or equipment.
Are cheap tools and equipment reliable?Cheap tools and equipment can be reliable if you choose wisely. Look for reputable brands that offer good value for money. However, be cautious of extremely low-priced items, as they may lack durability and precision.
Can I buy used tools and equipment to save money?Yes, buying used tools and equipment can be a great way to save money. Make sure to inspect the item thoroughly, ask questions about its usage history, and test it if possible before making a purchase.
What are some budget-friendly brands for tools and equipment?Some budget-friendly brands for tools and equipment include Harbor Freight, Craftsman, Stanley, and Black & Decker. These brands offer affordable options without compromising too much on quality.