Budget-Friendly Gear for Outdoor Activities: Must-Have Equipment for DIY Enthusiasts
Discover essential budget-friendly gear for outdoor activities and DIY enthusiasts. Find must-have equipment that won't break the bank and enhance your adventures.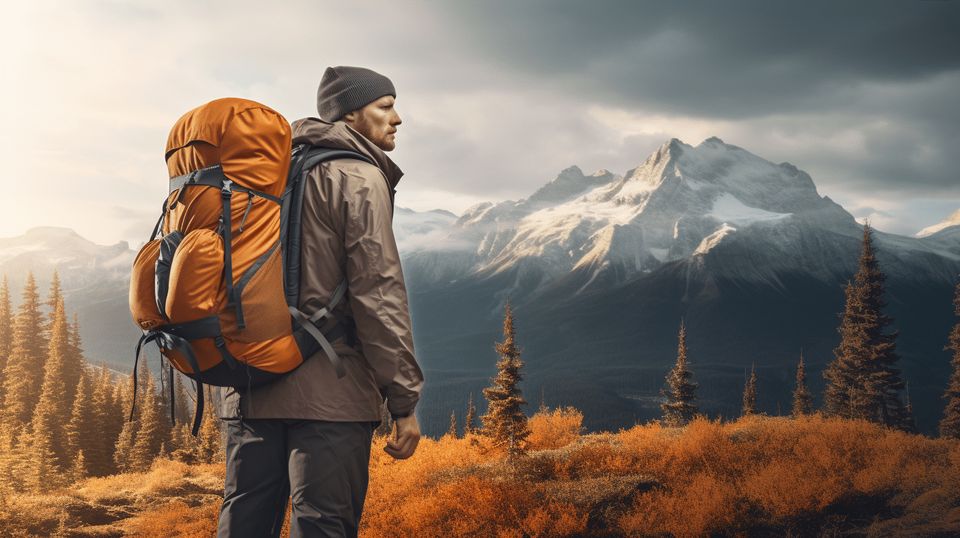 Taking advantage of nature's endless beauty by partaking in outdoor activities is not an expensive luxury - it's a lifestyle choice that's wildly rewarding and surprisingly affordable, if played smart! Discovering the wilderness through camping, hiking, skiing, or cycling enriches our lives but, let's face it, buying brand-new equipment for these experiences can be a bit pricey. Luckily, our guide's got you covered!
This article delves into the world of budget-friendly gear for outdoor enthusiasts, providing unique insights and practical advice. From shopping tips that direct you towards affordable options, to ingenious DIY solutions that repurpose old items, right through to the skinny on safety gear, we're offering cost-effective solutions that don't compromise on quality or the environment. Dive in and let us help you gear up for your next big outdoor adventure, economically and sustainably. After all, the beauty of the wild is yours to explore—and on a budget, too!
How to Shop for Budget-Friendly Outdoor Gear
When one imagines the great outdoors, pictures of breathtaking landscapes often come to mind: mountains cloaked in lush green forests, pristine lakes mirroring a cerulean sky, and the invigorating smell of pine in the air. But for those of us who are hobbyists or outdoor enthusiasts, we know venturing into the wilderness requires more than just a sense of adventure. It demands the right outdoor gear. However, suitable gear does not always mean expensive gear. Here, we'll discuss the variety of avenues available for acquiring affordable yet reliable outdoor equipment.
Online Retailers
When it comes to e-commerce, outdoor gear is no exception. Numerous online retailers have recognized the demand for affordable outdoor equipment and have done well in catering to it. For instance, The Clymb, Steep & Cheap, REI Outlet, Sierra Trading Post, and Backcountry have proven to be trust-worthy options, some offering discounts of up to 80% on outdoor gear. These sites provide season-dependent sales whereby you can purchase high-quality gear without breaking the bank.
Sold-By-Owner Marketplaces
Navigating the internet will lead you to another route for affordable gear: sold-by-owner marketplaces. A favorite amongst DIY enthusiasts, GearTrade is a classic example, where second-hand gear in good condition is significantly cheaper than new items.
Local Sporting Goods Stores
Supporting local businesses has its perks too. Local sporting goods stores often host anniversary and clearance sales, which can be key times to snag quality items at low prices. Regular visits or subscribing to their emails can help you stay informed about upcoming sales.
Standard Retail Outlets
Don't underestimate the power of standard retail chains! Big-box stores often stock quality outdoor equipment at decent prices. Their buying power enables them to offer competitive prices on well-known brands.
Facebook Marketplace & Craigslist
Social buying and selling platforms like Facebook Marketplace & Craigslist can be treasure troves for finding affordable second-hand items. Many families and individuals are eager to sell their gently-used gear, often at a fraction of the original cost.
Renting Vs Buying
If you are a sporadic adventurer, consider whether you need to buy the gear outright. Renting can save you an initial investment, and rental outlets often provide high-end equipment.
By the end of your shopping spree, you'll see that outdoor adventure does not have to come with a staggering expense. With a bit of patience and well-timed purchases, anyone can suit up for the wilderness without draining their wallet. Happy gear hunting!
Affordable Outdoor Gear Options
When it comes to outdoor adventures, having the right gear is an essential element for a thrilling and safe experience. However, obtaining high-standard equipment might seem daunting due to the stereotype of outdoor gear being overly expensive. Yet, several brands offer quality and affordable outdoor gear that caters to a vast spectrum of outdoor activities, ranging from camping to cycling. We're here to debunk the myth and shed light on budget-friendly gear options for your next escapade.
Camping Gear
If you're a fan of under-the-stars entertainment, optimal camping gear is your best companion. While there is a multitude of high-end options available, brands like REI Co-op Outlet and Walmart's Ozark Trail label cater to the needs of campers on a budget. They offer an array of robust and enriching gear, such as:
Reliable tents that are easy to set up
Comfortable sleeping bags made for differing weather conditions
Compact camping cookware that are a cinch to use
Durable backpacks designed with plenty of storage space
While spending less, you won't have to compromise on the quality and dependability of your equipment.
Hiking Gear
Setting off on a picturesque hike without reliable gear might transform your hiking adventure into an exhausting ordeal. Fortunately, options for cost-effective hiking equipment that provide exceptional performance aren't scarce. The aforementioned REI Co-op Outlet and Walmart's Ozark Trail are just a few examples of labels that offer great value for money. They offer essential items like:
Resilient hiking boots for all terrains
Lightweight, moisture-wicking clothing
Hiking poles for better balance and support
Daypacks with ample space
At affordable rates, you can arm yourself with essentials that ensure an enjoyable hiking experience.
Skiing Gear
Many perceive skiing as an elite sport largely due to the high cost of gear. Looking past the high-end options, brands like Eddie Bauer offer innovative outdoor gear at reasonable prices. Their collection of skiing essentials varies from:
Insulated and waterproof skiing jackets
Protective helmets
High-performance skis and poles
Goggles with superior visibility
With such brands, snagging excellent ski gear without breaking the bank is indeed possible.
Cycling Gear
For passionate cyclists, good quality gear can significantly uplift their cycling adventure. High-performance cycling gear need not always come at a hefty price. Many affordable alternatives in the market offer excellent performance, including:
Comfortable helmets with superior ventilation
Breathable and quick-drying cycling jerseys
Padded shorts for optimal comfort
Efficient cycling shoes
These options prove that one can equip themselves adequately for a cycling expedition without necessarily denting their bank account.
With this compelling collection of affordable outdoor gear, embarking on your favorite outdoor activity just got easier. No matter your chosen hobby, the right gear will enhance your outdoor experience and keep the adventure alive, all within your budget's reach.
DIY Outdoor Gear
Let's be honest, folks. We're all outdoorsy people at heart. We crave the feeling of wind in our hair. We long for the aroma of fresh earth beneath our feet. But we all know the saying, "Gear ain't cheap!" So, what if we could solve the equation by creating our own adventure gear? Would we save some real bucks and still get to explore Nature's bounty? And the answer is a resounding yes! Welcome to the world of DIY Outdoor Gear.
Making Your Own Gear
Tossing a frisbee in the park, hiking your favorite trail, or camping under the stars are all activities that require gear. Although buying store-bought equipment can be a quick fix, making your own gear adds a personal touch that's both satisfying and economical.
Creating your own gear, from backpacks to playhouses or even an outdoor movie theater, can be a fun and rewarding project. Here's a quick guide to help get you started:
Understand your needs: First, jot down the items you need for your outdoor activity. Do you need a backpacking gear, a playhouse, or an outdoor movie theater? Understand your core requirements.
Research on materials: Next, conduct thorough research on the materials required for these items. Look for resources that offer good quality and durability.
Step-by-step Creation: Start crafting your items systematically, step by step. Use online tutorials, follow guides, or join a local workshop to hone your skills.
Personalize: Personalization is the heart of DIY projects. Add your flair, be it your favorite color, patterns, or any theme that reflects your personality.
Upcycling & Repurposing Old Items
In this era of rapid consumption, more and more people are waking up to the idea of sustainability. The DIY outdoor gear culture heavily promotes the concept of 'Upcycling'. Upcycling, also known as creative reuse, is the art of transforming waste or unwanted goods into new products of better quality or purpose.
This 'waste-not, want-not' method can give new life to your unused or outdated objects by transforming them into practical, functional, and most importantly, stylish outdoor gear. Upcycled items not only serve a practical purpose but also reduce waste, which is a win for both you and the environment!
Consider, for instance, an old tent that's been collecting dust in your garage could be transformed into a funky beach shade. An unused ladder might become a rustic outdoor plant stand, or perhaps a worn-out suitcase could metamorphose into a charming portable picnic table!
In conclusion, embracing DIY outdoor gear is all about being creative, recycling, and curating items that you'll cherish for many adventures to come. Next time you plan a trip, look around your house first. You might be surprised how many items could be upcycled or repurposed to make fantastic, functional, and personalized outdoor gear.
Importance of Safety Gear
Stepping into the world of outdoor projects could be an exciting adventure. Still, the vibrant dynamics can quickly turn intimidating without the proper precautionary measures. In this whirlpool of possession, the significance of appropriate safety gear often gets underplayed. In essence, these protective accessories act as a warrior's armor, shielding them from potential hazards during their outdoor missions.
How does precisely this 'safety gear' act as an unbreachable fortress? Let's delve into the specifics:
Protection Against Injuries: Be it a casual outdoor gardening plan or a complicated construction project, the possibility of injuries looms large. Wearing the appropriate safety gear like hard hats, safety goggles, gloves not only cushions against wounds but also reduces the severity of inadvertent accidents.
Increases Efficiency: Never underestimate the confidence boost wearing suitable safety gear can provide. When you are assured of your security, your efficiency automatically traslates a notch high. You can focus better on the project at hand, not distracted by the fear of unexpected mishaps.
Promotes Health: Constant exposure to outdoor elements can take a toll on your health in the long run. Safety gear such as dust masks help filter out harmful particles, ensuring you breathe in clean air, whereas ear plugs can protect from high decibel sounds which may cause longer term auditory issues.
Compliance with Law: In many regions, the law mandates wearing specific safety gear when undertaking certain tasks. Non-compliance can result in fines or even halt your project.
"Proper safety gear should be worn when working on outdoor projects." - this statement encapsulates the essence of precaution in a nutshell. However, it's equally paramount to understand the individual components of this gear, their purpose, and their appropriate usage for maximum safety.
To embrace the thrill of outdoor projects, it's important not to overlook the significance of safety, because, in the end, the real success of an adventure lies not only in achieving your goal but also coming back home safe.
Conclusion
As we navigate through this journey of life, our experiences form an integral part of our existence. Be it hiking up the mountain trails, setting up camp under the open sky, or cycling through the countryside, each experience adds to our growth. However, embarking on these adventures doesn't always have to mean breaking the bank. With a bit of resourcefulness, some patience, and our resourceful tips, anyone can find or even create the perfect budget-friendly outdoor gear to suit their needs.
And remember, staying safe should always be the priority. No matter how budget-friendly or DIY your outdoor gear might be, never compromise on safety. After all, the joy of living comes from experiencing, surviving, and telling the stories.
Here's where Ultra Handy comes in. With a vast array of essential gears for outdoor activities available on our Amazon store, we assure to guide you in making the right choice. Ultra Handy is committed to aiding you in achieving success, creating memories, and crafting exciting tales to tell. Start your next adventure with us, and you'll realize that the world, indeed, is teeming with possibilities within your budget.
Frequently Asked Questions
What are some budget-friendly gear options for outdoor activities?Some budget-friendly gear options for outdoor activities include: 1. Tents from reputable brands like Coleman and Alps Mountaineering, 2. Sleeping bags from brands like Kelty and Teton Sports, 3. Portable camping stoves from brands like Etekcity and Coleman, 4. Hiking backpacks from brands like Venture Pal and Outlander, and 5. Portable water filter systems like the Sawyer Mini.
Are budget-friendly outdoor gear options reliable?Yes, there are reliable budget-friendly outdoor gear options available. While they may not have all the bells and whistles of higher-end gear, many budget-friendly options still offer good quality and performance for DIY enthusiasts on a budget.
What should I look for when buying budget-friendly outdoor gear?When buying budget-friendly outdoor gear, look for durability, functionality, and positive customer reviews. Consider the materials used, weight, features, and the overall reputation of the brand. It's also important to assess your own needs and choose gear that aligns with your specific outdoor activities.
Where can I find budget-friendly outdoor gear?You can find budget-friendly outdoor gear at various places. Check out online retailers like Amazon, outdoor gear clearance sales, local sporting goods stores, and websites that specialize in discounted outdoor gear. Keep an eye on seasonal sales and promotions as well.
Can I rely on budget-friendly gear for more extreme outdoor activities?While budget-friendly gear can be suitable for many outdoor activities, it may not always be the best choice for more extreme conditions or activities. For activities like mountaineering or ice climbing, it is recommended to invest in higher-quality gear that is designed for those specific purposes.