DIY on a Shoestring Budget: Tips for Finding Discounted Tools and Equipment
Discover practical tips for finding discounted tools and equipment on a shoestring budget. Learn how to save money while pursuing your DIY projects.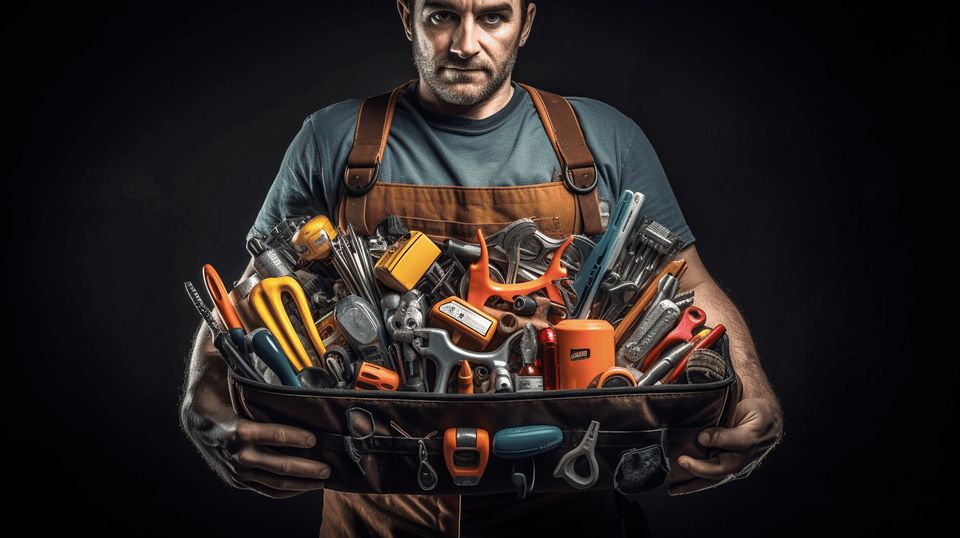 Stepping into a DIY project can be incredibly rewarding. There's nothing quite like the satisfaction of turning raw materials into a finished product with your own hands. However, acquiring the proper tools and equipment essential to make these DIY dreams a reality can often be a pricey affair. Thankfully, there are several strategies to help you arm yourself with the right tools without breaking the bank!
From discounted offerings at leading retailers to limited-time promotions for professional-grade tools, several opportunities exist to save big on your DIY tools budget. There are also numerous online platforms and outlets which offer used or brand name tools at discounted prices, making it much easier to tackle even the most advanced projects without overspending. Some purpose-specific retail stores are also a treasure trove of affordable yet high-quality tools, with regular sale events that can save you a significant amount on your purchases.
We're here with a comprehensive guide that will help lead you to significant savings on tools and equipment, without compromising on quality. By highlighting the best deals and where to find them, we'll assist you in getting the most bang for your buck, setting the stage for your next successful DIY project. Let's dive into the world of discounted tools and tips on bagging the best deals!
Discounts and Offers from Retailers
Navigating the world of discounts and offers from major retailers can be overwhelming. We're here to highlight the best deals you can grab from our top picks: Acme Tools, Home Depot, and Lowes. Thankfully, these retailers have a knack for offering appealing discounts that can make buying tools and equipment an easier task for your pocket.
Acme Tools
Acme Tools offer discounts that every handyman would only dream of. This retailer knows that quality tools can come with a hefty price tag and it's on a mission to lighten that burden. Whether you're hunting for power tools, equipment, or accessories, Acme Tools has got your back.
Acme Tools are popular for their exclusive discounts on select items and clearance items that can save you a sizeable chunk of change. They also have a habit of throwing in some tempting special offers that are hard to resist. Here's what you can expect:
Straight Discounts: Get a substantial percentage off on a range of products.
Tool Offers: Lookout for excellent deals on power tools and coordinating accessories.
Coupons: Keep an eye out for coupon offers that can give you a discount on your total purchase.
Home Depot
Stepping into Home Depot is akin to entering a treasure trove of mind-blowing deals on tools and equipment. Like Acme Tools, exclusive discounts and clearance items are readily available in this house of offers.
Home Depot is not just about power tools; they have discounted offers for a wide range of equipment and accessories as well. Highlighted below are some can't-miss deals:
Power Tools: From drills to saws, find all your tool needs at reduced prices.
Equipment: Get must-have equipment at discounted prices.
Clearance Items: Scoop up the best deals in the clearance section for unbelievable discounts.
Lowes
Lastly, we can't forget about Lowes. This retailer has more than its fair share of discounts and offers that are hard to ignore. Whether you're a professional contractor or a do-it-yourself enthusiast, Lowes has something for you.
Here, you can find a wide range of discounts on various tools and equipment:
Straight Discounts: Benefit from generous discounts across a range of selected brands.
Tool Offers: Checkout the "Value of the Day" or the "Deal of the Week" for hot items on sale.
Coupons: Regularly issued coupons can cut down your overall purchase cost.
Now that you are equipped with this knowledge, it's time to grab your wishlist and head over to these retailers. Whether it's Acme Tools, Home Depot, or Lowes, there's a potential bargain waiting for you at every corner.
Limited-time Deals and Promotions
Limited-time deals and promotions are an excellent way to get your hands on the coveted, high-performing DEWALT power tools without breaking the bank. Shaped by a commitment to provide professionals with the best tools for their jobs, DEWALT devices range from drills and grinders to lasers and saws, consistently capturing the trust of its vast user base.
Participating Retailers
A multitude of retailers nationwide periodically offer these deals, providing customers a chance to expand their tool collection affordably. These promotions are typically available during peak shopping times like Black Friday, Cyber Monday, and the holiday shopping season. The beginning of the summer season also often sees a surge in deals, as this is the time when many embark on home improvement and renovation projects.
At any given time, these retailers might offer deals such as:
A significant percentage off on select items
Buy one, get one free
Free accessories with the purchase of a tool
Gift cards with minimum purchase amounts
DEWALT Power Tools
Known for their innovation and toughness, DEWALT power tools are the first choice of professionals and DIY enthusiasts alike. The enhanced lifespan, impressive power, and versatility of these tools largely account for their popularity. DEWALT's reputation for quality extends to every product in the lineup.
Whether you're in market for new woodworking tools, a heavy-duty table saw for big projects, or power drills for everyday household repairs, DEWALT's vast selection likely has something to meet your needs. By taking advantage of these limited-time promotions, you may find that upgrading your toolkit is more affordable than you thought.
Remember, these deals don't last forever! Make sure to stay updated with your favorite retailers and seize the opportunity when it presents itself. Happy shopping!
As someone once said, "The best time to buy a tool is when you need it. The second best time is when it's on sale." So, there's no better time to expand your toolkit with DEWALT power tools. After all, in the workshop or on the job site, nothing beats having the right tool at the right time.
Stores for Low-priced Tools and Equipment
If you're a hands-on DIY enthusiast, hobbyist, or a professional who often uses tools, you will understand that having the right tool when you need it is crucial. But we all know that tools and equipment can be expensive. Luckily, there are stores out there that offer low-priced tools and equipment without compromising on quality. Let's explore a couple of popular options: Harbor Freight and Northern Tool + Equipment.
Harbor Freight
Harbor Freight is almost like a paradise for those on a budget but require high-quality tools. Known for its rock-bottom prices, Harbor Freight is a go-to store for affordable power tools, generators, jacks, and the much-needed toolboxes to keep your garage organized.
Whether you're an enthusiastic DIY hobbyist or a professional woodworker, you'll find that Harbor Freight's wide selection caters to a broad range of needs. On top of this, they frequently have sales and discounts on their already low-priced items - making it easier for you to fill your toolbox with all the essentials without breaking the bank.
Northern Tool + Equipment
Hot on the heels of Harbor Freight is Northern Tool + Equipment. Northern Tool + Equipment is a hub of over 30,000 tools and equipment, meeting the needs of everyone from homeowners to heavy-duty industrial workers.
The scale and diversity of their product range allow them to cater to a wide range of budgets – subsequently providing the potential for many cost-saving opportunities. Regular discounts during online sale events are an additional perk, nudging prices down even further. This enables you to hunt for good deals and own quality tools and equipment at friendly prices.
Whether you're setting up your dream workspace or trying to perfectly execute a project, knowing where to source quality, low-cost tools is always helpful. Stores like Harbor Freight and Northern Tool + Equipment make achieving your projects more accessible, and most importantly, more affordable.
So next time you're embarking on a project or even simply updating your tool collection, remember these stores - where quality meets affordability. Happy budget shopping for your working needs!
Ideal Places to Shop for Discounted Tools and Equipment
Whether you're an aspiring DIY enthusiast, a seasoned handyman, or a professional contractor, you know the importance of quality tools and equipment. But, having the best tools often comes with a hefty price tag. Fear not, fellow tool aficionados! We have scoured the market and found some of the best places to shop for discounted tools and equipment.
Ace Hardware
A beacon for home improvement and DIY projects, Ace Hardware continues to be a favorite among tool shoppers. With a vast selection and great offerings in their clearance section, Ace Hardware has a reputation for quality and affordability. One of the most enticing things about shopping at Ace Hardware is the family-like feel. Friendly staff members are always willing to go the extra mile to find the right tool for you at a price that won't break your budget.
Lowes
Lowes holds a special place in the heart of homeowners and contractors alike. With its strategic location in many neighborhoods, it's often the go-to place for urgent projects. Shopping at Lowes gives you a top-notch selection of discounted tools and equipment that will satisfy all your home-improvement needs. Their generous discounts on top brands—plus the chance to score even better deals during sales such as Black Friday—make it a great option for those seeking quality on a budget.
Harbor Freight Tools
For all your hardware needs, Harbor Freight Tools is a paradise. As a well-known platform for discounted tools and equipment, Harbor Freight Tools prides itself on offering some of the lowest prices in the industry. While Harbor Freight Tools may sound like a boutique tool shop, don't let the name fool you! They have a surfeit of offerings, from hand tools to power tools, all the way to heavy-duty equipment.
Walmart
Don't dismiss Walmart when it comes to tools and equipment. Offering a good blend of affordability and variety, Walmart's selection of discounted tools can be a boon for those who are budget-conscious. The site's superb layout makes it easy to find whatever you need, from drills to toolboxes, and everything in between.
Finding the right tools does not mean you have to burn a hole in your pocket. Whether you're looking for a specific tool or just hoping to expand your collection, these ideal places: Ace Hardware, Lowes, Harbor Freight Tools, and Walmart, offer a promising selection of discounted tools and equipment—but remember, it is crucial to approach each purchase with an open mind and a discerning eye for good deals. Best of luck with your next tool hunt!
Online Platforms for Used Tools and Equipment
When it comes to accomplishing home improvements or setting up a small business, one of the factors that could spike the budget is the cost of tools and equipment. Fortunately, there are numerous online platforms where anyone can purchase used tools and equipment at more favorable prices. These platforms offer a wide assortment of pre-owned items that can meet the requirements of any project. Here are four prominent online platforms for sourcing high-quality, used tools and equipment: Craigslist, OfferUp, LetGo, and eBay.
Craigslist
Founded in 1995, Craigslist was one of the forerunners of online classified ads. It remains a popular avenue for buying and selling a diverse variety of items in a local area, including used tools and equipment.
Variety: Although primarily famous for selling used furniture and cars, Craigslist also has a robust tools section where buyers can find anything from hand tools to heavy-duty construction equipment.
Convenience: With its location-based listings, buyers can easily navigate through the offers available in their local community, effectively eliminating hefty shipping costs and delivery times.
Remember to approach purchases on Craigslist with caution—while the site certainly has plenty of legitimate offers, instances of scams are also reported occasionally.
OfferUp
Better known amongst the younger demographic, OfferUp is a mobile marketplace that focuses on local buying and selling. It's an excellent platform for finding used tools and equipment due to its user-friendly interface and competitive pricing.
Pricing System: OfferUp's unique feature is its bargaining system. Once a seller lists an item, potential buyers can negotiate a price, which can lead to considerable savings on used tools and equipment.
Reputation System: OfferUp also employs an eBay-like reputation system. This feature allows both buyers and sellers to rate each other after a transaction, thereby ensuring a safe and reliable buying environment.
LetGo
Another platform designed with mobile users in mind, LetGo simplifies the process of buying and selling used items, including tools and equipment. Its key benefits include:
Simplicity: Just snap a photo of the item, upload it onto the app, set a price, and wait for buyers to show interest.
Recommendations: LetGo uses AI-powered image recognition to suggest a price and categorize the item, which can be particularly helpful for beginners or unsure sellers.
eBay
Synonymous with online selling, eBay offers a virtually limitless range of products, including used tools and equipment. This vast marketplace makes it a reliable platform when looking for specific tools or brands.
Global Reach: Unlike the primarily local selling focus of the other platforms, eBay extends its marketplace worldwide, allowing buyers to access a broader range of items.
Auction System: eBay offers both direct purchase and bidding options. So, if you're feeling a bit adventurous and seeking the thrill of an auction, eBay might be the platform for you.
In summary, the online platforms - Craigslist, OfferUp, LetGo, and eBay are all excellent choices when seeking used tools and equipment. Each platform offers unique features and selling points, so consider your needs before diving in. Remember, purchasing used tools and equipment not only helps in saving money but also contributes to reducing consumption and waste—a win-win situation!
Outlets and Stores with Brand Name Tools at Discounted Prices
In the often highly priced world of hardware tools, finding quality items that won't break the bank can be a real challenge. However, with a little insider know-how, it is possible to arm yourself with brand name tools without burning a hole in your pocket. In the following sections, we focus on two such excellent options for discounted brand name tools: Direct Tools Factory Outlet and Sears.
Direct Tools Factory Outlet
An often underappreciated treasure trove for discounted hardware tools is the Direct Tools Factory Outlet. This outlet store is famed for its impressive cost-savings while providing the reliability and performance of well-known brands.
This store brings to the table an extensive variety:
They house brand name tools such as RYOBI, RIDGID, and Hoover that are recognized for their quality.
You can find everything from power tools to garden goods under one roof.
In addition to their wonderful range, they also offer regular sales and clearance items, ensuring an affordable toolkit is never out of reach.
Whether you're a handyman or a DIY enthusiast, Direct Tools Factory Outlet enables you to get your hands on industry-leading tools at fantastic prices.
Sears
Stepping into the world of discounted tools, Sears is another titan not to be overlooked. Sears is renowned for their comprehensive tool catalog, making them a great place to start your search for savings.
A few highlights from Sears offerings:
Sears's inventory stretches from screwdrivers to power tools, fitting the demands of various projects.
They host a wide array of trustworthy brands.
They run seasonal sales and promotions that drive the prices of these tools even lower.
There's a reason why Sears has been a staple in American homes for over a century; it's their commitment to quality and value.
Being strategic about where you purchase your tools means more than just instant savings. It may mean the difference between a project that feels like a chore and one that feels like a triumph. When it comes to expanding your toolkit, Direct Tools Factory Outlet and Sears are trustworthy outlets that combine brand quality with wallet-friendly prices, making your successful DIY journey a certainty.
Popular Places to Find Deals on Tools and Equipment
Whether you're a seasoned handyman or a DIY enthusiast embarking on your first home improvement project, the search for cost-effective tools and equipment can seem daunting. But, don't hit the panic button just yet. We've done the legwork for you and gathered the top three hotspots that offer competitive prices and a wide variety of tools and equipment.
Lowe's
For home and commercial renovation enthusiasts, Lowe's is often the 'go-to' destination. From power drills to circular saws, this retail giant excels in presenting a wide array of tools that cater to diverse skill levels and budgets. Known for their robust sale seasons, Lowe's offers impressive discounts that can help you bring home some quality tools without burning a hole in your wallet.
Some of the highlights include:
Extensive variety: Ranging from simple hand tools to complex power tools, Lowe's offers a vast collection to meet your needs.
Exciting deals: Keep an eye on the 'Weekly Ads' section on the Lowe's website for the latest markdown prices.
Financing options: Lowe's also provides several financing options, easing any immediate monetary constraints.
Whether you're improving the garden or installing drywall, Lowe's has the tools you need
Home Depot
Next on our list is Home Depot, a household name when it comes to home improvement supplies. Alongside their extensive product range, Home Depot frequently hosts sales events where they slash prices on selected items. Now, who wouldn't love a good deal?
Here's what makes Home Depot stand out:
Wide range of products: Standout for being a comprehensive source of tools and equipment, Home Depot stocks everything from woodworking tools and tile saws to ladders.
Frequent sales: Home Depot's seasonal sales and 'Special Buy of the Day' offers are something every DIY enthusiast should keep an eye on.
Rentals available: Not sure if you want to invest in a particular tool? Home Depot has you covered with its tool rental service.
Home Depot has a reputation for being a reliable place for all your tool and equipment needs
Amazon
Last but not least, Amazon, the e-commerce behemoth that offers everything you can possibly imagine. From the tiniest screwdriver to the largest lawnmower, there's hardly a tool or a piece of equipment you can't find here.
Here's why Amazon is a fan favorite:
Convenience: With Amazon, you have the convenience of shopping from your living room. Just a few clicks, and it's at your doorstep.
Reviews and ratings: Amazon's customer reviews and ratings provide helpful insight, making it easier for you to make a selection.
Deals and Discounts: The 'Today's Deals' section often features massive discounts on tools and equipment.
Need tools? Think Amazon. With convenience, variety, and discounts, it's a one-stop-shop for everything.
In a nutshell, while researching your tools and equipment, consider Lowe's, Home Depot, and Amazon. These popular outlets provide a range of resources for different budgets and needs, ensuring you'll find just what you're looking for. So it's time to don your safety goggles and let your DIY journey commence!
Additional Resources and Options for Affordable Tools
Are you eager to enhance your tool collection without breaking the bank? Engaging with the right suppliers can be the game-changer you need. Doing so enables access to an extensive range of toolbox essentials at competitive prices. This section will help broaden your horizons and equip you with useful knowledge about some additional resources worth considering.
Grainger
As your local hardware store might not always have that specific tool you need, giving Grainger a shot could be beneficial. As a leading industrial supplier, Grainger boasts of a comprehensive selection of over a million diverse products. The variety in their inventory is such that it spans from standard hammer and nails, to specialized power tools, safety equipment, and more. Their competitive pricing and consistently available deals ensure that quality doesn't always have to come at a hefty price.
Zoro
Next in line is Zoro. Zoro might not be a household name yet, but their range of offerings is impressive nonetheless. Their commitment to providing excellent customer service while offering budget-friendly options sets them apart. From DIY enthusiasts to seasoned professionals, Zoro serves a broad clientele who vouch for their affordable pricing and quality supplies.
Walmart
Walmart isn't just a go-to for groceries and home supplies. You might be surprised by the vast assortment of tools that this multinational retail giant offers. From hand tools to advanced power tools, Walmart has it all. They even stock reliable equipment brands, ensuring that affordability doesn't compromise utility and longevity.
Toolbarn
Finally, let's not overlook the competitive pricing available at Toolbarn. This online retailer is widely respected for its variety, quality, and, most importantly, affordability. They sell an extensive array of tools, ensuring you can find the right tool for every task.
Remember, finding great tool deals isn't just about shopping at your nearest hardware store. Exploring other options like Grainger, Zoro, Walmart, and Toolbarn can open up a world of affordable and high-quality tools. Happy tool hunting!
Online Platforms for Used Tools and Equipment
In an age where resources are often tight, finding ways to maximize your budget is key. This is undoubtedly true in fields that require substantial tool and equipment investments. Not every task necessitates the purchase of brand new tools. In fact, there are numerous online platforms, such as UsedPrice.com and eBay, which offer customers a wide selection of used tools and equipment that are in good condition and at affordable prices.
UsedPrice.com
If you're on the hunt for affordable yet reliable equipment, then UsedPrice.com is a treasure trove you'll want to explore. This online marketplace is a stalwart in selling used tools and equipment, offering a vast variety spanning across numerous categories.
User-friendly platform - With its intuitive interface, you can easily navigate through various types of equipment and their respective deals.
Transparent pricing - One of the standout features of UsedPrice.com is the clear pricing information displayed on each listing. This transparency takes out the guesswork and helps you gauge how much bang for your buck you'll receive.
Customer reviews - Each product listing has user reviews, giving you first-hand information about the product's reliability and whether the tool is still in good working condition.
In essence, UsedPrice.com provides an excellent platform for customers to find used tools and equipment that entail no compromise in quality and functionality.
eBay
The other platform that's worth mentioning when it comes to buying used tools and equipment is eBay. Few marketplace platforms can compete with eBay in terms of diversity and competitive pricing.
Auction-style listings - At eBay, you can either buy used tools outright or participate in their auction-style listings. It's a thrilling way to engage in online shopping and can land you fantastic deals if you play your cards right.
Product guarantee - eBay also offers a product guarantee on most listings which gives customers the peace of mind that they won't be left high and dry if the used tool is not up to par.
Extensive global network - eBay's extensive global network means your choices are not regionally restricted, allowing for a wider selection of used tools and equipment.
In a nutshell, reliable online platforms like UsedPrice.com and eBay present an incredible opportunity to get your hands on cost-effective used tools and equipment. Embrace these platforms and discover how they can help stretch your budget without sacrificing the quality of your tools. Remember, a good tool isn't necessarily a new tool!
Regular Sale Events for Discounts
Imagine owning the top-quality tools and equipment you've always needed, without emptying your savings. It's not just a reality, but a regular occurrence at Northern Tool, popular for its frequent online sale events. They have a dedicated team continually verifying and updating deals, ensuring only the best and most current offers are available to the customers.
Northern Tool
Northern Tool's mission has always been to provide customers with quality products at reasonable prices. But beyond their usual pricing strategies, they also host weekly online sale events, opening doors of opportunities to score terrific discounts on a plethora of tools and equipments.
Weekly Online Sales: Every week, northern tool organises online sale events packed with astounding discounts on their inventory. You get to explore a vast selection of tools and equipment, all available at discounted rates.
Up-to-date Offers: There's nothing worse than finding a great deal online, only to discover that it's expired. But with Northern Tool, this is never an issue. They have a dedicated team incessantly verifying and updating the offers to ensure you always avail the benefits of the latest deals.
Diverse Product Range: Regardless of what you need, be it new power tools for that DIY project or extra outdoor gear, the probabilities are high that you'll find it at Northern Tool's sale events. Not only do they offer a wide array of products, but each item is meticulously chosen to match their high-quality standards.
[Insert internal link] tips can guide you on how to make the most of these regular sales events.
Remember, it's not just about making a purchase. It's about making an informed purchase - one that contributes to your needs without compromising on your budget. With Northern Tool's regular online sale events, that's entirely possible. Happy shopping!
Affordable Options for Specific Needs
In the world of home improvement, quality and cost both play significant roles in product selection. However, despite this common ground, finding excellent tools that won't break the bank can be challenging. Luckily, several companies have answered this call, offering affordable options tailored to cater to specific needs of the customers in the market. Two noteworthy groups include Shoppers Supply and Woot.
Shoppers Supply
In the hustle and bustle of the DIY world, every nut, bolt, and hammer counts. At Shoppers Supply, the company understands this sentiment deeply. They provide affordable hardware which customers can choose to buy by the piece, or by the pound if they have more extensive projects. This business model ensures that customers only pay for what they need, a unique approach that sets Shoppers Supply apart from the competition.
Offers hardware items sold by the piece or by the pound.
Ensures customers only buy what they genuinely need.
Affordable options catering to different project scope and complexities.
"Shoppers Supply emphasizes on providing customers with only what they need - no more, no less. This approach not only saves money but also reduces unnecessary waste." - A distinguished DIY enthusiast.
Woot
Shifting gears to the more tech-savvy part of the population, we find Woot. This online platform is famed for hosting a daily deal site known for its impeccable taste in affordable tools. Each day, they dazzle visitors with a dedicated tool page featuring new deals posted daily. The variety Woot brings is astonishing, and the standout feature is the heavy discount they apply to each of their offerings.
Offers daily discounts on a variety of tools.
Hosts a dedicated tool page featuring new deals every day.
Known for providing dependable tools at remarkably low prices.
"Woot is the perfect site for tool hunters. Everyday feels like Christmas with new deals and product variety added into their collection." - A happy Woot customer.
In summary, there's no shortage of budget-friendly choices when considering Shoppers Supply and Woot for your home improvement needs. The former offers flexibility with its buy-what-you-need model, while the latter brings unending excitement with its heavily discounted daily deals. Therefore, it's high time you take a step towards affordable home improvement by exploring these options. The perfect tool for your next project might just be a click away.
Budget-friendly and Quality Tool Brands
Whether you're a seasoned professional or a DIY enthusiast, quality, and budget-friendly tools are the name of the game. The market is flooded with countless tool brands, but identifying ones that blend affordability with the longevity of use can be a daunting task. Luckily, we have done the legwork and identified two notable brands worth considering: Craftsman and Ernie's Tools.
Craftsman
Craftsman, a well-established name in the tool industry, has been on the market for many decades. This brand consistently delivers tools that stand the test of time, proving an alluring choice for both novices and professionals. Notably, Craftsman is renowned for incorporating durability and excellent performance into their budget-friendly toolkit offerings.
Why consider Craftsman?
Price point: Craftsman has managed to strike a healthy balance between producing durable tools and keeping prices accessible. From a budget standpoint, it's hard to find another brand that offers more bang for your buck.
Product range: With Craftsman, regardless of your project or job scope, you can always find the specific tool you need. They offer a vast product range, from screwdrivers, wrenches, and hammers, to specialized tools for intricate tasks.
Trustworthy reputation: The Craftsman brand has a longstanding, steadfast reputation in the market. Their trustworthiness stems from consistently manufacturing tools that last, offering users peace of mind when purchasing their products.
Ernie's Tools
On the other hand, if you're more into online shopping, Ernie's Tools is an online store that offers a wide variety of budget-friendly, high-quality tools. This platform is an excellent go-to for just about any project and includes a variety of construction supplies delivered fast right at your doorstep.
Why should you shop from Ernie's Tools?
Quality Guaranteed: Ernie's Tools affirms that customers will receive top-quality items. The brands featured on their platform are well-known manufacturers of highly-efficient and reliable tools.
Fast shipping: Ernie's Tools masters the art of fast shipping. You have peace of mind knowing that your ordered tools will arrive in a timely manner, enabling you to complete projects without unnecessary delays.
Diverse range: Ernie's Tools boasts a diverse range of products suitable for a variety of tasks. Whether you're in construction or need tools for simple home improvements, you can rely on Ernie's Tools to equip you properly.
Having quality and reliable tools that don't break the bank is a critical aspect of any job or project. Next time you need a tool, give Craftsman or Ernie's Tools a try – you won't be disappointed!
Retailers with Affordable and Quality Tools
Buying tools should be an exciting journey towards building your dream construction project, DIY piece, or home remodel, and not a taxing chore. Access to high-quality, yet affordable tools should be a given. Lucky for you, there are retailers making this possible. Let's explore a couple of them: Coastal Tool and Ace Tool. Both of these retailers are renowned for their excellent product selections and generous pricing systems.
When considering power and hand tools, one name that frequently pops up among satisfied customers is Coastal Tool. Offering brand-name tools at competitive prices, Coastal Tool has established itself as a leading tool retailer. Coastal not only has an endless list of top-notch tools to choose from, but it also delivers on quality consistently. Whether you're looking for a reliable drill for your home project or a sturdy saw for your construction business, Coastal offers a range that is guaranteed to impress.
Next up, let's discuss Ace Tool. Ace Tool promises - and delivers - a wide variety of high-quality tools at prices that won't leave you reeling. What sets Ace Tool apart from the competition, apart from its competitive pricing, is its customer service. Their free shipping offer on select orders over $299 is a testament to their commitment to making tool shopping as affordable (and hassle-free) as possible. From power tools to generators, Ace guarantees quality and convenience at a price that every craftsman can appreciate.
Remember: Quality tools don't always have to come with a hefty price tag. With retailers like Coastal Tool and Ace Tool, you can find superb tools that won't break the bank.
Remember, while price is an important consideration, it's never a good idea to compromise on quality. Your focus should be on value, not just the cost. By choosing reliable retailers such as Coastal Tool and Ace Tool, you can strike the perfect balance between quality and affordability. Be it power tools, hand tools, or heavy-duty generators, these retailers will help you get the right tool for any job—without overstretching your budget.
Locating Professional Tool Distributors
When it comes to getting the job done right, investing in professional-grade tools can make all the difference. However, these high-quality tools often come with a steep price tag, making it important to know where you can find them at the most affordable prices. From online platforms to brick-and-mortar stores, there are countless places that give builders, plumbers, electricians, and DIY aficionados access to world-class tools without breaking the bank.
One place that's a surefire bet for acquiring professional-grade tools at a reasonable cost is RIDGID Tools. Renowned for their unwavering commitment to durability, reliability, and innovation, this long-standing brand offers an extensive lineup of high-power tools, construction equipment, and industrial products.
RIDGID tools are primarily sold through certified distributors, guaranteeing you get genuine, top-performing tools that can withstand heavy-duty tasks. Furthermore, getting your tools from authorized distributors assures you of dependable warranties, post-purchase services, and regular maintenance.
Ranging from pipe wrenches and utility & electrician's tools to threading and roll grooving equipment, RIDGID offers everything a professional could need. Their customer-centric approach ensures tailor-made solutions for unique project requirements, helping to streamline building and construction processes.
Locating these professional tool distributors shouldn't be a hassle. RIDGID has an easy-to-use and convenient Distributor Locator tool on their website. Simply enter your location, and it will provide a list of authorized distributors in your vicinity.
Remember, aiming for professional-grade tools not only improves the quality of your work but can prove more cost-effective in the long run. While it may require a bigger upfront investment compared to regular tools, their longevity and top-notch performance make it a worthy expenditure. So next time you're weighing options for your tool purchases, consider checking out authorized RIDGID tool distributors near you.
Frequently Asked Questions
Where can I find discounted tools and equipment?You can find discounted tools and equipment at various places such as local hardware stores, thrift stores, online marketplaces like eBay and Craigslist, garage sales, and even through online auctions.
Are discounted tools and equipment of good quality?While not all discounted tools and equipment are of good quality, there are still many reputable brands that offer discounted options. It's important to research and read reviews before making a purchase to ensure you are getting a reliable tool or equipment.
What are some strategies for finding the best deals on tools and equipment?Some strategies for finding the best deals on tools and equipment include comparing prices from different sellers, signing up for newsletters and email alerts from tool retailers, checking for seasonal sales and promotions, and considering purchasing used or refurbished items.
Is it worth buying used tools and equipment?Buying used tools and equipment can be a cost-effective option, especially if you can find items that are in good condition. However, it's essential to thoroughly inspect the tools and equipment before purchasing to ensure they are functional and safe to use.
How can I ensure the safety of discounted tools and equipment?To ensure the safety of discounted tools and equipment, it's crucial to check for any signs of damage or wear, verify that the tools meet safety standards and regulations, and if necessary, have them professionally inspected or serviced before use.