Maximize Your DIY Savings: Tips for Finding Bargain Tools and Equipment
Discover effective tips and strategies for finding bargain tools and equipment to maximize your DIY savings without compromising on quality. Start saving today!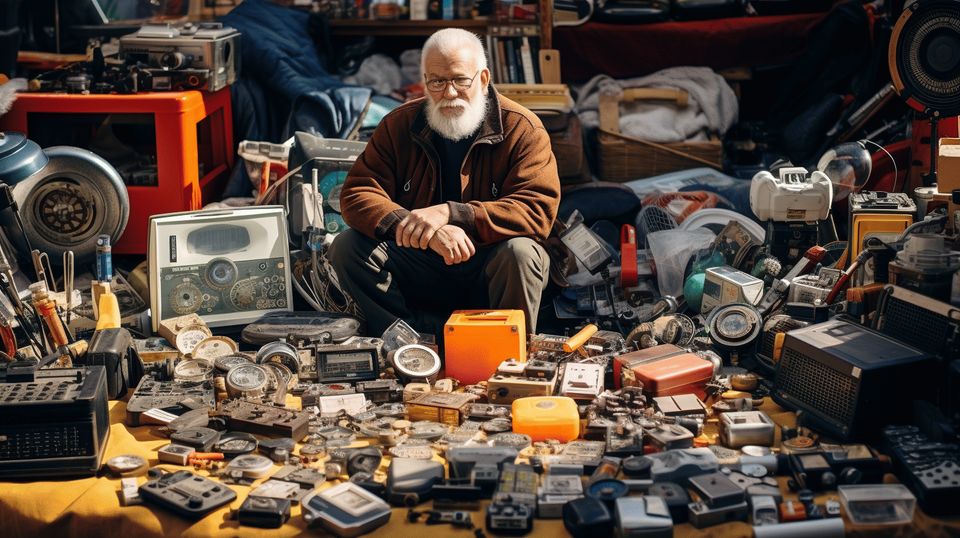 Saving money while tool shopping doesn't necessarily mean you have to cut corners on quality. Achieving cost-effectiveness in your DIY ventures is all about smart shopping - knowing where to look, what to look for, and when to make your move. In this article, we're going to share some hidden shopping gems for finding bargain power tools and equipment. Whether you're a casual DIYer looking to fill a few gaps in your home toolkit, or a professional tradesperson searching for industrial-grade equipment, we'll guide you on your journey, offering practical insights and online sources where you can snag amazing deals. So, let's dive in and find out how you can maximize your DIY savings while still ticking all the quality and durability boxes.
Cost Comparison of Power Tools
Power tools are essential equipment in both domestic and industrial spaces, ensuring efficiency in different tasks, from simple DIY projects to complex manufacturing processes. When it comes to purchasing these mighty helpers, the price tag usually hints at the tool's power, durability, and versatility. Undeniably, understanding the cost spectrum of power tools can ensure you make an informed choice rather than succumbing to impulsive buying. Let's delve into the price ranges of domestic and industrial power tools.
Domestic Power Tools
Domestic power tools can be the lifeline for minor repairs, home maintenance, and DIY enthusiasts who love creating and fixing things around the house. They are designed to be user-friendly, lightweight, and safe for non-professionals. Here are some common domestic tools along with their approximate costs:
Drills: Ranging from $30 to $60, these are primarily used for drilling holes or inserting screws.
Saws: A general-purpose circular saw averages between $40 and $80.
Sanders: For that smooth finishing touch on wooden surfaces, expect to spend around $25 to $70.
While these prices may seem inexpensively, remember they give you the convenience of doing minor chores yourself rather than hiring professionals, which can be a more costly affair.
Industrial Power Tools
Industrial power tools, on the other hand, are heavy-duty tools necessary for large-scale projects and installations. They are made to withstand frequent use and robust tasks, be it in construction, carpentry, or metalworks. Here's a rough estimate of their cost range:
Heavy-duty drills: These can jump in price from $200 to $500, based on their specifications.
Saws: Industrial grade circular saws can cost anywhere from $300 to $1000.
Power Grinders: These tools, often used for cutting, grinding, and polishing materials, start at around $100 and can climb to as much as $10000 for top of the line models.
Keep in mind that while these industrial tools certainly constitute a significant investment, their longevity, performance, and ability to handle heavy tasks easily justify their cost.
Regardless of whether you're a DIY enthusiast or a professional tradesman, understanding these cost variables helps you streamline your budget and prioritize your needs. While domestic power tools may fit in an average household budget, industrial power tools are investments that pay off for professionals who engage in heavy-duty work. By comparing the costs, you can align your choice with your budget and utility, making your power tools a worthy investment.
Selling Used Tools
If you've been considering clearing out your garage or basement and selling some of your old tools, you're in for a potentially profitable endeavor. In an era where a DIY mindset is increasingly popular, used tools can have significant resale value. So, how do you establish an appropriate price for your used tools? This is where our precise pricing guidelines come in handy.
Pricing Guidelines
Establishing an optimal price for used tools can be a delicate balance. Price them too high, and potential buyers may pass them by in favor of new tools; price them too low, and you may not get the return on investment you deserve. Here's a general rule of thumb that may help:
Tools in excellent condition generally sell for about 85% to 95% of the original cost. "Excellent condition" doesn't mean just clean; it means that the tool works as good as new and has no significant dents, scratches, or visible wear. Manuals and original packaging can also add value.
Tools in good condition typically sell for approximately 75% to 85% of the original cost. These tools should be clean, fully functional, but may show signs of normal wear and tear.
While this is a general guide, always consider variables unique to your situation, such as local demand and supply or particularly rare or sought-after tools. And remember, it's not just about the money. Deciding to sell used tools could be about making room for new ones, sharing your well-loved gear with a fellow DIY enthusiast, or recycling perfectly good equipment.
We hope our pricing guide can help make selling used tools a smooth and successful process for you!
Factors to Consider for Cost-Savings
With an ever-fluctuating economy and the sharp rise in prices over time, an understanding of how to save money is crucial. To best gauge your finances and cultivate a healthy savings habit, there are a few key elements worth considering: gas prices, healthcare costs, the cost-of-living index, and home value. By taking these into account, you can make well-informed decisions and manage your budget more effectively.
Gas Prices
It's no secret that unexpected spikes in gas prices can lead to increased expenditure for commuters and road trippers alike. With the current average national gas price hovering around $3.503 per gallon, smart travel and fuel-friendly vehicle choices can play a huge role in clear-cut budgeting. Planning trip routes efficiently, sticking to regular vehicle maintenance, and considering fuel-efficient or hybrid vehicles are all ways to mitigate the impact of rising fuel costs on one's wallet.
Healthcare Costs
Another unavoidable aspect of everyday life is healthcare cost. On average, Americans are spending nearly $5,500 annually on healthcare. The key here is preventive care. Regular health check-ups, keeping a balanced diet, and regular exercise not only lead to a healthier lifestyle, but also result in fewer medical bills and lower healthcare expenditures.
Cost-of-Living Index
The cost-of-living index, a theoretical price index that measures relative cost of living over time or regions, is another decisive factor to consider. Consider Hawaii, their cost- of-living index is a staggering 175.71, which makes it 71% more expensive than the national average. Therefore, prior to deciding on a move or long-term visit, it is wise to research the cost-of-living index for the specific region. Better informed decisions can lead to sizable savings over time.
Home Value
Lastly, the rising costs of home value cannot be overlooked. As the average home value in the United States goes up by 1.1% over the last year to $348,539, considering real estate trends when buying or selling a home can greatly impact one's savings. Exploring the property market and the valuation of home prices in your desired area or your current location can help you make strategic decisions, yielding substantial financial advantages.
In essence, by paying close attention to these four factors: gas prices, healthcare costs, the cost-of-living index, and home values, one can manage their finances more prudently, make smarter decisions, and potentially save thousands of dollars each year. Remember, every little bit helps when building a solid nest egg!
Best Places to Buy Power Tools Online
Whether you're a seasoned carpenter, a keen DIY enthusiast, or a homeowner looking to carry out some home improvements, having the right power tools is essential for any job. But, where is the best place to find these valuable instruments? Much has altered in recent years, with the digital revolution now offering us the flexibility of buying power tools online.
In this article, we delve into three prime sites for all your power tool needs, ensuring that you spend your hard-earned money on potential, quality, and durability.
1. Amazon
The world's largest e-commerce platform, Amazon, offers you a hassle-free buying experience with its robust selection of power tools. They house everything, from cordless drills to table saws, catering to the needs of both professional contractors and casual crafters.
The platform's choice is genuinely second-to-none, encompassing everything from renowned brands to more niche manufacturers.
Their user-friendly site makes it easy to filter by brand, budget, or type of tool, enabling you to locate exactly what you want swiftly.
With the added bonus of customer reviews and comprehensive product information, you can make an informed choice before finalizing your purchase.
Remember that when buying power tools on Amazon, it's crucial to check where the items are being shipped from, ensuring you receive authentic tools within a reasonable time frame.
2. Acme Tools
While not as globally renowned as Amazon, Acme Tools is a gem when it comes to dedicated tools shopping. For over 70 years, Acme Tools has been equipping craftsmen with their extensive selection of tools, making them efficient and reliable in their field.
They provide a mix of both professional-grade and beginner power tools, catering to varied skill levels.
They comprise a wide array of brands, including Milwaukee, DeWalt, and Makita.
Their unique perk is their Pro Advantage program, offering discounts and free shipping to regular buyers, making them an ideal choice for small construction businesses.
Shopping with Acme Tools means shopping with confidence, thanks to their 30-day return policy and accessible customer service.
3. Tool Barn
If your search for power tools is directed towards professionalism, Tool Barn is for you. This online retailer is all about providing industrial-grade tools and construction gear. Their selection is designed for heavy-duty work, making them the top choice for many professionals in the field.
They cover an exhaustive list of professional tool brands like Bosch, Hitachi, and Makita.
Their staple feature is their Tool Barn University, providing useful guides and tutorials on how to use their equipment correctly.
They also offer a 'Trade-In and Save' program where you can exchange old tools for a discount on new ones.
Hence, if you need power tools that can take a beating, then Tool Barn might be your best bet.
Navigating the online market for power tools might seem overwhelming with the plethora of choices. Start by identifying your needs and your budget, then make use of these reliable platforms - Amazon, Acme Tools, and Tool Barn - to ensure you get the best quality for your money. Because in the world of craftsmanship, the right tool can make all the difference.
Options for Buying Used Tools Online
Have you ever stopped and wondered, "Where can I get high-quality used tools online?" The good news is there are numerous platforms out there that can give you excellent value for your money. Between maturing tech startups to longstanding online auction stores, the options for buying used tools online are nearly endless. Some of these popular platforms are eBay, Craigslist, and Letgo.
eBay
The good old eBay sits high on the list. It's a versatile platform and notorious in the online world for its longevity and rich collection of used goods.
Broad range of tools: From hand tools to power tools, eBay has it all. You can search through the extensive variety of used tools to find exactly what you need.
Robust rating system: eBay's robust seller rating system provides a layer of safety. It's straightforward to gauge the reliability of a seller.
Bid or Buy Now options: On eBay, you can either bid on items or buy instantly, depending on your preference and how much time you have.
Craigslist
Craigslist is another popular choice for buying used tools online, favoring locals with its community-centric model.
Pick up locally: Most of the listings on Craigslist are local. Saving you from hefty shipping charges.
Negotiable Price: Prices on Craigslist are usually negotiable, which can help you score a fantastic deal.
Variety: Like eBay, Craigslist also offers a wide range of tools to choose from to meet your specific needs.
Letgo
Last, but not least, Letgo offers a different but effective platform focused on in-person transactions.
User-friendly interface: Its sleek and intuitive design makes browsing and buying tools a breeze.
Safe, local pickups: Letgo facilitates local transactions by showing you listings nearest to your location. Hence, you can avoid shipping fees and pick up your items swiftly.
Photo-driven listings: On Letgo, images lead the sale, helping you get a clear look at what you're buying before committing.
With these popular online marketplaces, buying used tools has never been easier. Keep the pros and cons of each in mind while shopping and you're sure to find the tools you need without breaking the bank. Happy hunting!
Conclusion
Thrifting for tools and power equipment is more than a cost-saving exercise; it's a testament to resourcefulness and craftiness. In essence, it's the DIY spirit at its finest. With so many avenues online to find both new and used quality tools, exercising your handy side has never been more accessible.
Among the various platforms, Ultra Handy's Amazon store stands out as a convenient option for quality, affordable tools. With its comprehensive range of DIY-friendly products, you can find everything from power tools to outdoor necessities to help you succeed in both your work and personal life.
Ultimately, remember to consider factors like cost of living, gas prices, health care costs, and home value. Balancing your necessities effectively will allow you to get the most out of your DIY spirit and create amazing things. Happy bargain hunting, and more importantly, happy creating!
Frequently Asked Questions
Where can I find bargain tools and equipment?You can find bargain tools and equipment at various places such as online marketplaces like Amazon and eBay, garage sales, thrift stores, pawn shops, and industrial surplus stores.
Are bargain tools and equipment of good quality?The quality of bargain tools and equipment can vary. It's important to carefully inspect them before purchasing. Look for reputable brands, check for any damage or defects, and read customer reviews if available.
How can I ensure the tools and equipment are in working condition?Before buying bargain tools or equipment, ask the seller if you can test them. If testing is not possible, inquire about the item's history, maintenance, and any warranties that may be provided. If buying online, read the product description and customer reviews for insights into its condition.
What are some key tips for finding the best deals on tools and equipment?To find the best deals on tools and equipment, compare prices from different sellers, consider buying used or refurbished items, look for clearance or sale events, subscribe to newsletters or deal alerts from tool suppliers, and consider negotiating the price.
Are there any risks associated with buying bargain tools and equipment?While buying bargain tools and equipment can save you money, there are some risks involved. Make sure to thoroughly inspect the items, understand the seller's return policy, and be aware that there may be limited warranties or no warranty at all. Additionally, ensure that the tools and equipment are safe to use before operating them.